enterprise edition
Subscribe to Simplicity
Enjoy our full security suite with one subscription. Investigate ransomware attacks, secure sensitive data, hunt for threats and accelerate recovery from a single pane of glass.
What Enterprise Edition Includes
Enterprise Edition is offered as a 3-year subscription that includes software and support. You'll receive access to Rubrik's new software features throughout the life of the plan.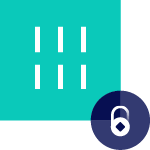 Data Protection
Stop hackers from discovering your backups and ensure data can never be encrypted. Regulate access to backups of VMs, databases, and more with multi-factor authentication.
Sensitive Data Discovery
Locate, classify, and report on the types of sensitive data you have, where it resides, and who has access. Maintain compliance with GDPR, PCI-DSS, HIPAA, and GLBA regulations.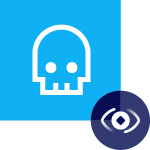 Ransomware Investigation
Analyze backup data for unusual behavior and changes. Determine the scope of files and applications that were compromised during an attack.
Threat Hunting
Identifying what systems were first affected and when. Analyze backups to pinpoint clean uninfected snapshots during recovery to avoid malware reinfection.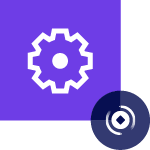 Orchestrated Application Recovery
Quickly restore applications after an attack, system failure, or disaster. Recover the files and applications most likely to have been compromised to accelerate recovery.
Plus up to $5M Ransomware Recovery Warranty*
To prove that Rubrik stands behind our solution, Enterprise Edition is
backed by our industry-first $5M ransomware recovery warranty. We will cover expenses directly related to data recovery and restoration in the event that data protected by Rubrik Enterprise Edition cannot be successfully recovered following a ransomware attack.
Terms and conditions apply. Refer to warranty agreement for more information. This warranty may be subject to additional local laws and regulations in certain jurisdictions. Rubrik reserves the right to modify the terms of this warranty or refuse to offer this warranty in any jurisdiction in its sole discretion due to requirements imposed by local laws and regulations.*
 
How it Compares
Beyond being the only subscription covered by our Ransomware Recovery Warranty, you can see by the chart below how robust Enterprise Edition is compared to our offers.

10TB/mo (Backup Tier) for 12 months
10TB/mo (Backup Tier) for 12 months
200TB/mo (Backup Tier) for 12 months

200TB/10TB of Rubrik Cloud Vault is only available at time of purchase and limited to one per customer. Customers who have previously purchased Enterprise Edition, Business Edition and Foundation Edition will not be eligible for the promotion until their next expansion
---
Why Customers Choose Rubrik Enterprise Edition
We invested in Rubrik Enterprise Edition to help complete our vision of protecting the City from ransomware and protect the services we deliver to citizens. Providing Ransomware Investigation, Sensitive Data Discovery, and Orchestrated Application Recovery working together alongside immutable backups, Rubrik gives us peace of mind that our data is secure and protected.
Fill out the form to engage with our sales team about Enterprise Edition