Analyze and Remediate
Quick recoveries after a ransomware attack are often a pipe dream. It takes on average more than 7 days to recover. And, it's near impossible to diagnose the scope of attack. Ransomware Investigation makes it faster to recover with added intelligence to minimize data loss.
Analyze Impact
Quickly scan and identify what data was encrypted, and where it resides in your environment.
Recover Fast
Restore impacted files to the most recent clean versions with one click.
Identify Anomalies
Analyze backup metadata for unusual behavior without product impact.
Detect, Protect, Recover:
How Modern Backup Applications Can Protect You From Ransomware

Gartner shares how modern backup solutions can protect you from ransomware. Learn how to detect attacks, protect backup repositories, and accelerate recovery.

Gartner, Detect, Protect, Recover: How Modern Backup Applications Can Protect You From Ransomware, Nik Simpson, Ron Blair, 6 January 2021 GARTNER is a registered trademark and service of Gartner, Inc. and/or its affiliates in the U.S. and internationally and is used herein with permission. All rights reserved.
Ransomware-Immutable Backup
Advanced ransomware is targeting backups - modifying or completely wiping them out. Rubrik natively stores all data in an immutable format, meaning ransomware cannot access or compromise our backups.
Instant Recovery
Easily restore to the most recent clean version of your data, whether you need to do a full, orchestrated recovery or partial system restore. Reduce business downtime and achieve productivity savings.
Prepare & Recover from Ransomware with Rubrik
This guide explains Rubrik Zero Trust Data Security and how its built-in capabilities make protected data immune to ransomware. You'll also learn about deployment best practices that make it even tougher for cyber criminals to attack.
Trusted by the World's Leading Companies
Ransomware Investigation will help us protect our bottom line and potentially save us millions of euros in case of an attack. If we did not have Rubrik, we would not have been approved for a cyber insurance contract.

Read customer story
Ransomware Investigation alerted us of a regular business activity that was set to delete files weekly as an anomaly. Once Rubrik learned that this was a normal activity, the software quickly adapted and stopped alerting us of this particular activity.

Read customer story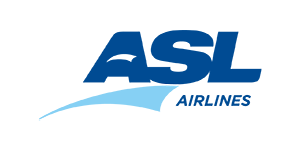 ---