Cloud computing is riding a wave to become the norm for all enterprises, with AWS as the current leader. Amazon recently reported its third quarter earnings, and despite the mixed results, its AWS cloud computing business unit has continued to experience exponential growth. AWS revenues grew 46% and is well on its way to becoming a $30 billion business in 2019.
Rubrik, of course, is no stranger to rapid growth in the cloud. From day one, Rubrik has focused on its vision to be the world's leading Cloud Data Management company, and we have been relentless in building a solution that helps our customers ride the wave in their journey to the public cloud.

Along the way, we've built a strong partnership with AWS and have been recognized as a member of the AWS Partner Network. We also recently achieved the coveted AWS Storage Competency designation, which validates our approach and commitment to a deeper integration with AWS services. It's been rewarding seeing our joint customers solve their biggest challenges with our growing portfolio of cloud services for AWS.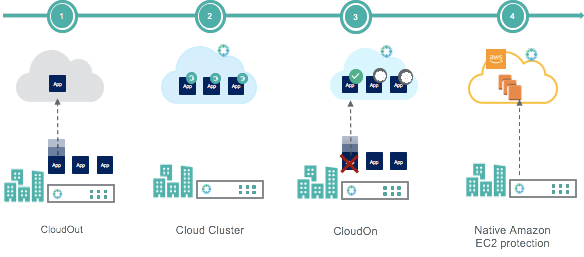 We extended our cloud story this year by acquiring Datos IO, a market leader in data management for cloud applications built on modern distributed databases such as NoSQL databases and big data architectures. As customers look to build new cloud-native applications, they need a solution that can address the scaling and data consistency challenges posed by the distributed databases foundational for many of these applications. With the recent launch of Rubrik Datos IO 3.0, our software is now available as an Amazon Machine Image (AMI), easily deployable as a solution for backup and recovery of NoSQL databases such as MongoDB and Cassandra (both Apache and DataStax distributions) running on AWS. This is further proof of the commitment we have to our joint AWS customers.
Yet another indicator that AWS is riding the cloud computing wave is the year-to-year growth of their annual user conference, AWS re:Invent. The first AWS re:Invent conference was held in 2012 and hosted ~6,000 attendees. Six years later, attendance is expected to reach ~60,000 when the 2018 edition rolls around next week. Cloud experts and newbies from all over the world will be in attendance, ready to hear about the latest roll call of new cloud services that will be announced and to learn what is the latest recommended practices for running their businesses using AWS.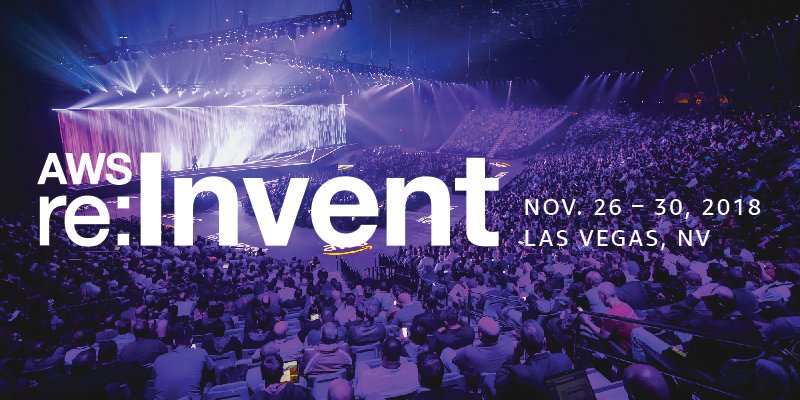 Rubrik will be out in full force this year as one of a small number of Diamond sponsors at re:Invent. We will have technical experts in the expo hall, ready to demo and talk about Rubrik's rich integration with AWS. We will also have plenty of giveaways to welcome guests, so come see us at booth #420! And don't miss out on the biggest party at re:Invent – we'll be throwing a can't-miss event at Hakkasan on Tuesday, 11/27 featuring a live performance by Wiz Khalifa.
For those who are interested in diving deeper into recommended practices for data protection and management in AWS and hearing from customers about how they're using Rubrik on AWS, we'll be hosting a number of breakout sessions.
STG207-S: How University of California San Diego (UCSD) Simplified Data Protection with Rubrik and AWS
Wednesday, Nov 28, 4:00 PM – 5:00 PM–Venetian, Level 4, Delfino 4005
Are you dealing with legacy system complexities when integrating your backup and recovery solution with the cloud? In this session, learn how UCSD replaced unreliable backup tapes with Rubrik and AWS to help simplify data protection, achieve rapid data recovery, and scale for data growth.
STG304-S: Protecting Amazon EC2 Instances, Relational Databases, and NoSQL Workloads
Tuesday, Nov 27, 4:00 PM – 5:00 PM–Venetian, Level 3, San Polo 3405
In this session, we explore options for protecting and restoring your Amazon EC2 instances, relational databases, and NoSQL databases. Learn how Rubrik and Rubrik Datos IO can augment your Amazon EC2 backup strategy with lifecycle management of Amazon EBS snapshots and Amazon Machine Images (AMI), automation of Amazon EBS volume, and application-consistent backup and recovery for Oracle, Microsoft SQL Server, MongoDB, and Cassandra databases running in Amazon EC2.
STG356: Back Up and Manage On-Premises and Cloud-Native Workloads with Rubrik on AWS
Wednesday, Nov 28, 12:15 PM – 1:15 PM–MGM, Level 3, South Concourse 301
Moving backups to the cloud and managing data protection across on-premises and cloud environments can be challenging. Learn how Rubrik delivers backup, instant application availability, replication, DR, search, archival, and analytics–enabling you to lower your recovery time objective (RTO) to just minutes. In this chalk talk, Rubrik shows how you can back up local data copies to Amazon S3, back up Amazon EC2 instances by deploying our software on AWS, and archive long-term data to Amazon Glacier.
This year's AWS re:Invent is looking to be the biggest and best ever for AWS and Rubrik. We look forward to seeing and talking with customers and users who may be new to Rubrik. This is the time to catch the wave!