Discover and Contain
When ransomware attacks happen, it's essential to respond quickly. But identifying what systems were first affected and when can be challenging. Incident Containment analyzes backup snapshots to surface insights that help avoid malware reinfection during recovery.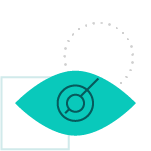 Scan For Threats
Scan backups using patterns, hashes, and rules for indicators of compromise.
Identify Recovery Points
Analyze backups to pinpoint clean uninfected snapshots.
Avoid Malware Reinfection
Leverage insights to quickly recover with less risk of re-introducing malware.
How to Develop a Ransomware Remediation Plan
Backups are among the most important defenses against ransomware. Download this ebook and begin building your ransomware remediation plan to achieve cyber resilience.
Prepare & Recover from Ransomware with Rubrik
This guide explains Rubrik Zero Trust Data Security and how its built-in capabilities make protected data immune to ransomware. You'll also learn about deployment best practices that make it even tougher for cyber criminals to attack.