vrealize automation
Rubrik & vRealize Automation
Automate custom lifecycle management workflows for backup, recovery, test/dev, and compliance through your vRealize Automation service catalogue.
benefits
Cloud Data Management for vRealize
Access Rubrik within your vRealize automation service catalogue. Assign SLA policies, perform self-service restores, and live mount VMs.

Eliminate Silos
Integrate data protection with your IT automation portal. Manage your operations from a centralized interface.
Automate Workflows
Integrate Rubrik's SLA policy engine into your provisioning workflows, so data protection is no longer an afterthought.
Recover in Minutes
Eliminate lengthy wait times at the help desk. Remove bottlenecks with self-service access and restores.
white paper
Backup & Recovery Best Practices
Backup strategy and infrastructure is a huge challenge for IT managers with hybrid cloud and legacy onsite environments. Learn best practices for an effective data recovery strategy to protect and recover data from a wide variety of sources..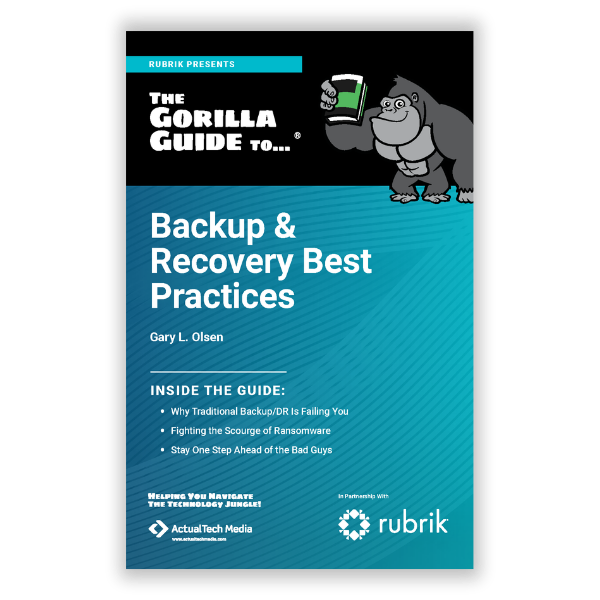 Self-service File Recovery
Quickly restore files or entire VMs to any point-in-time directly through the vRA service catalog. Designate granular permissions to authorized users only for self-service restores.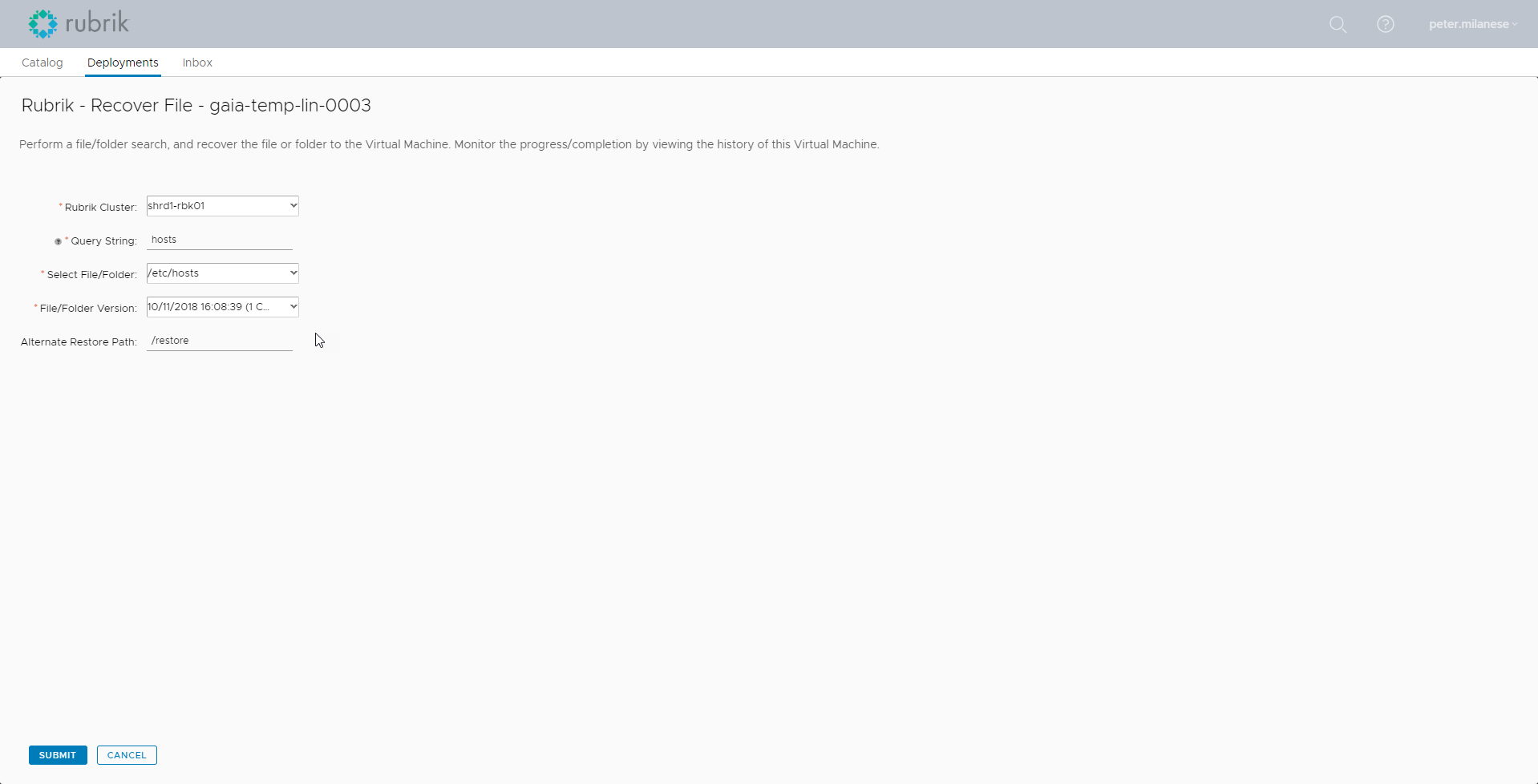 Automated Compliance
Automate compliance in minutes to abide with business SLAs using a single policy engine. Create on-demand backups at the desired point-in-time to meet strict business requirements.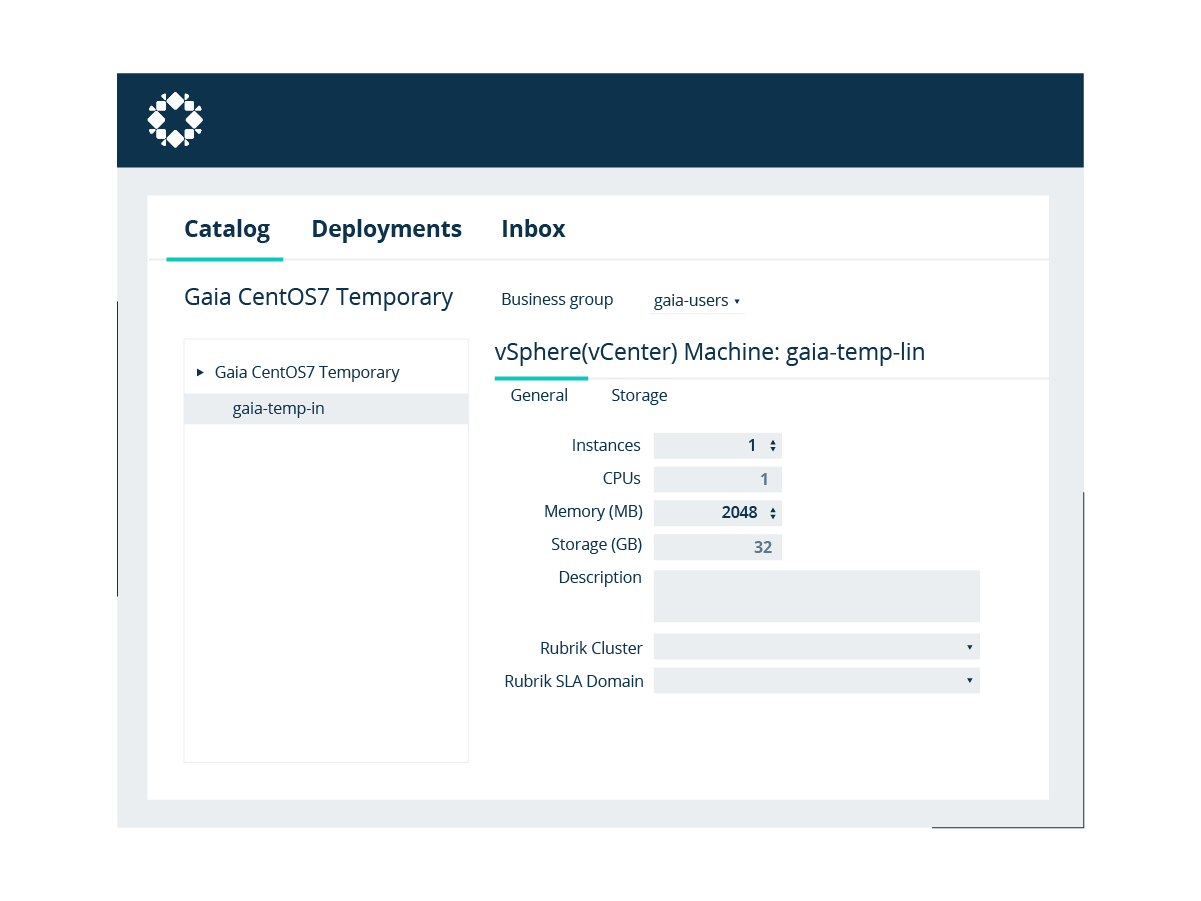 Live Mount for Test/Dev
Accelerate application test and development by mounting VMs directly on Rubrik. Instantly provision clones without rehydration in production.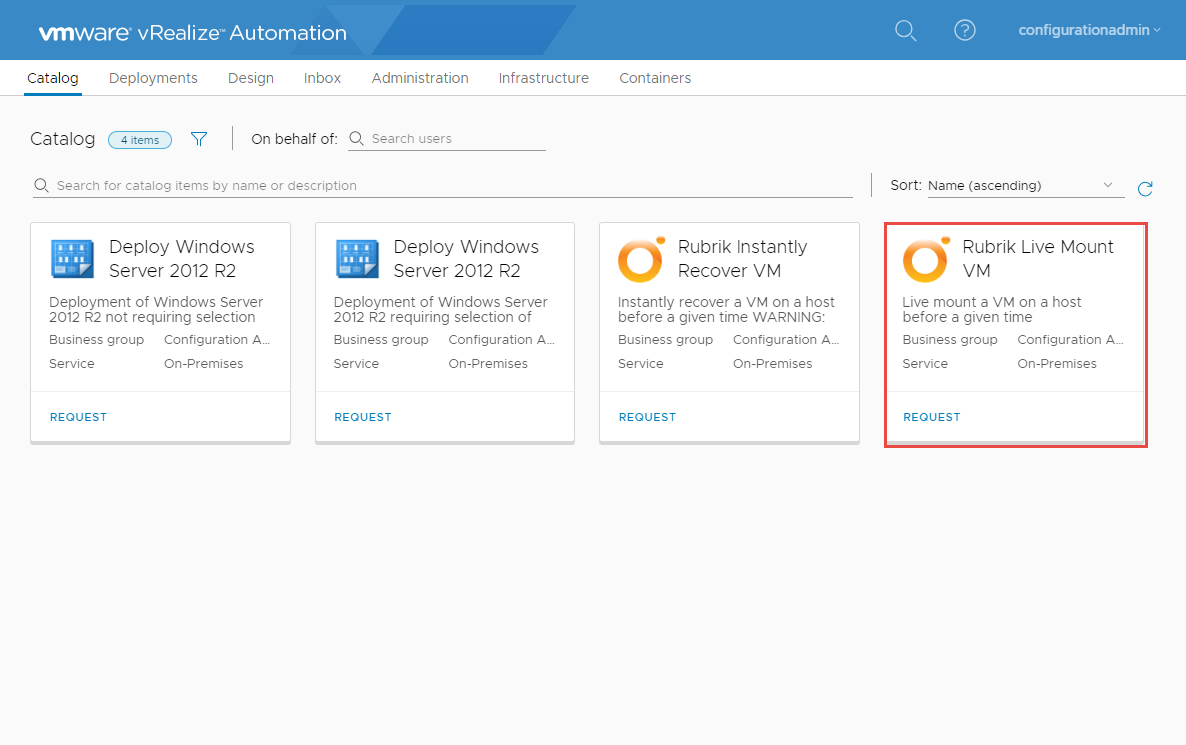 API-Driven Development
Generate code in your language of choice (PowerShell, Python, etc) using our pre-built SDKs. Query, configure, and control any operation available in the UI through Rubrik's REST & GraphQL APIs.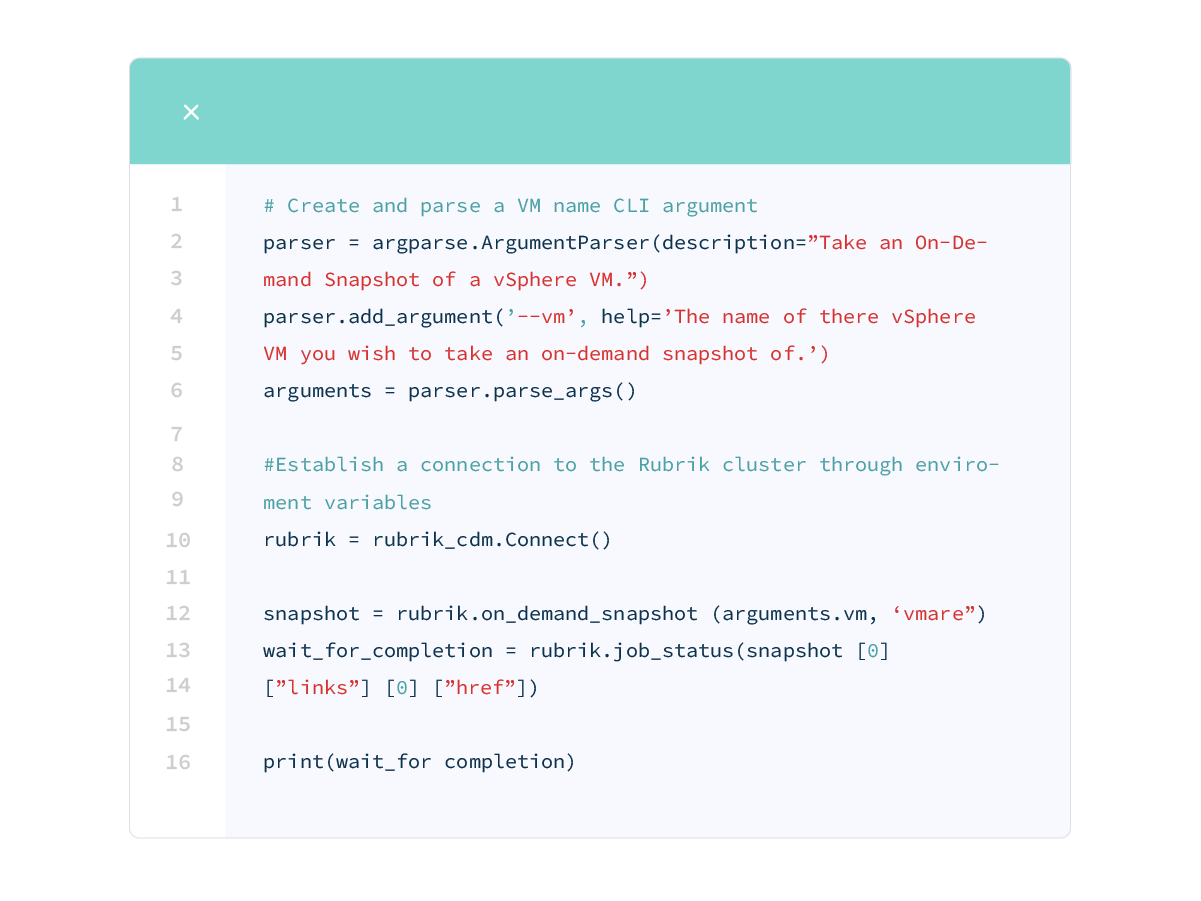 Ready to get started?
Get a personalized demo of the Rubrik Zero Trust Data Security platform.