Threat Monitoring
Find lurking threats early
Detect security threats early by automatically identifying indicators of compromise within backups using an up-to-date feed of threat intelligence.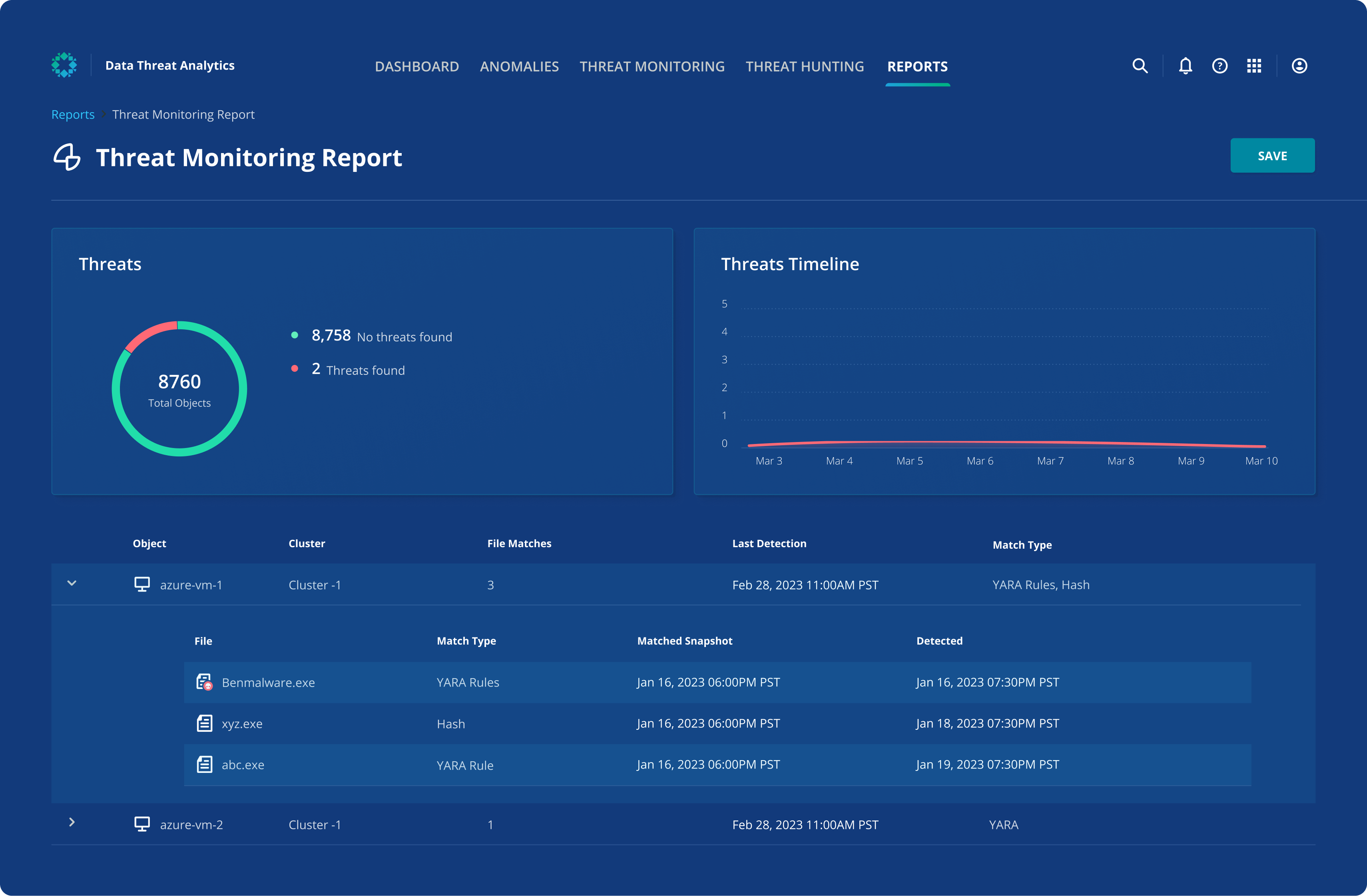 BENEFITS
Discover threats
Identifying malware lurking in your infrastructure can be challenging. Rubrik Threat Monitoring accelerates investigations and reduces the risk of malware reinfection during recovery by automatically analyzing backup snapshots for threats using an up-to-date threat intelligence feed.
Detect Threats Early
Use Rubrik's up-to-date threat monitoring and intelligence, based on multiple sources, to understand the latest security threats.
Monitor for Threats Automatically
Scan backups automatically for indicators of compromise using file hashes and YARA rules.
Minimize Impact to Production
Monitor existing backup data out-of-band from production.
Analyst Report
Rubrik: Four times a Leader and four times furthest in vision
For the 4th consecutive time, Rubrik has been named a Leader and the furthest in vision in the 2023 Gartner® Magic Quadrant™ for Enterprise Backup and Recovery Software Solutions.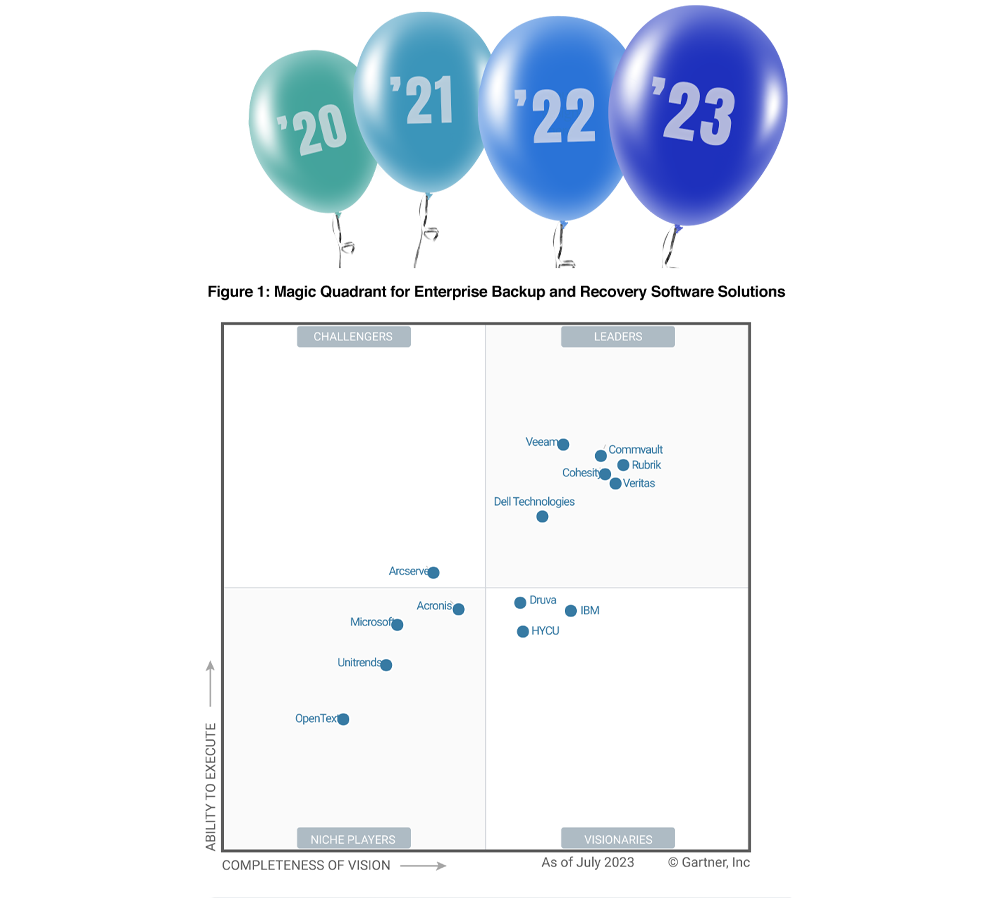 EARLY DETECTION
Use up-to-date threat intelligence
Automatically ingest vetted threat intelligence from Rubrik's InfoSec team, Rubrik Zero Labs, threat intelligence programs, and third party sources.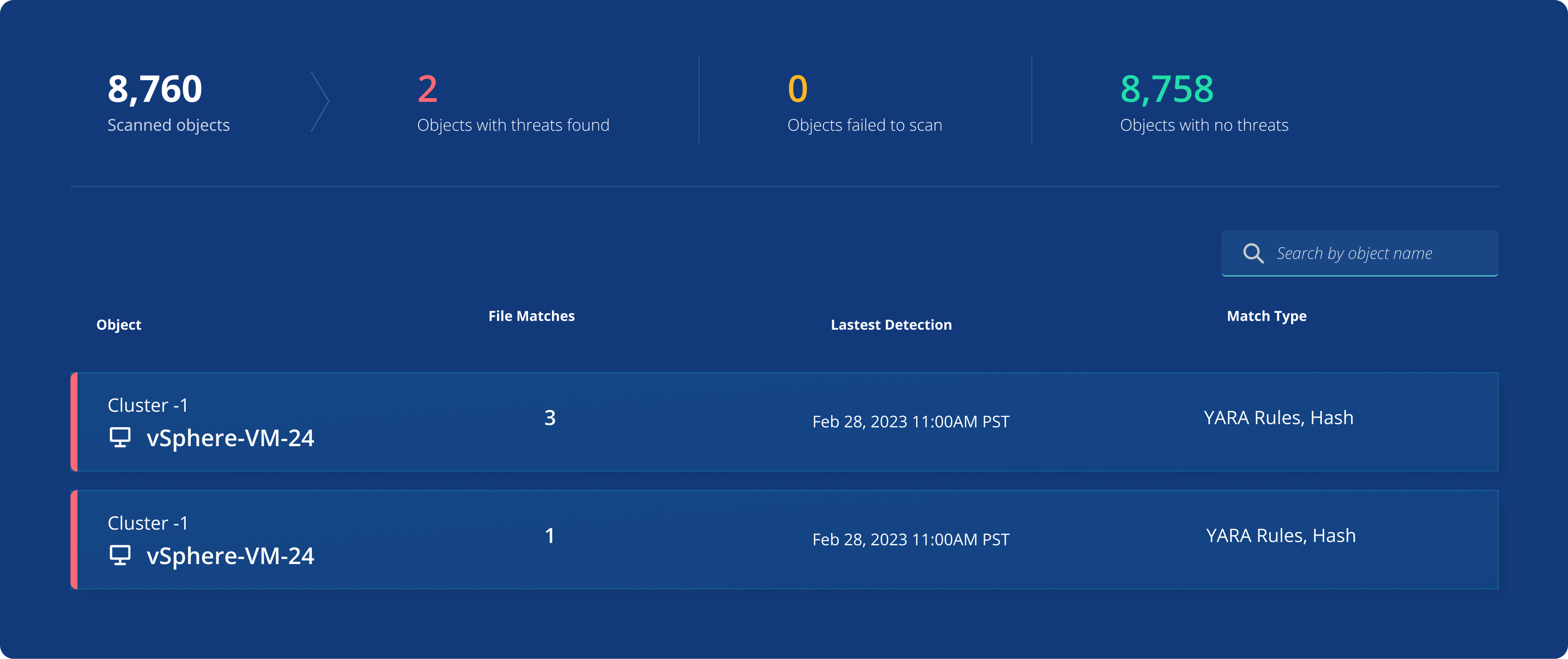 REAL-TIME ALERTS
Get alerts for lurking threats
Hunt for indicators of compromise or data breach automatically based on the latest threat intelligence and monitoring solutions.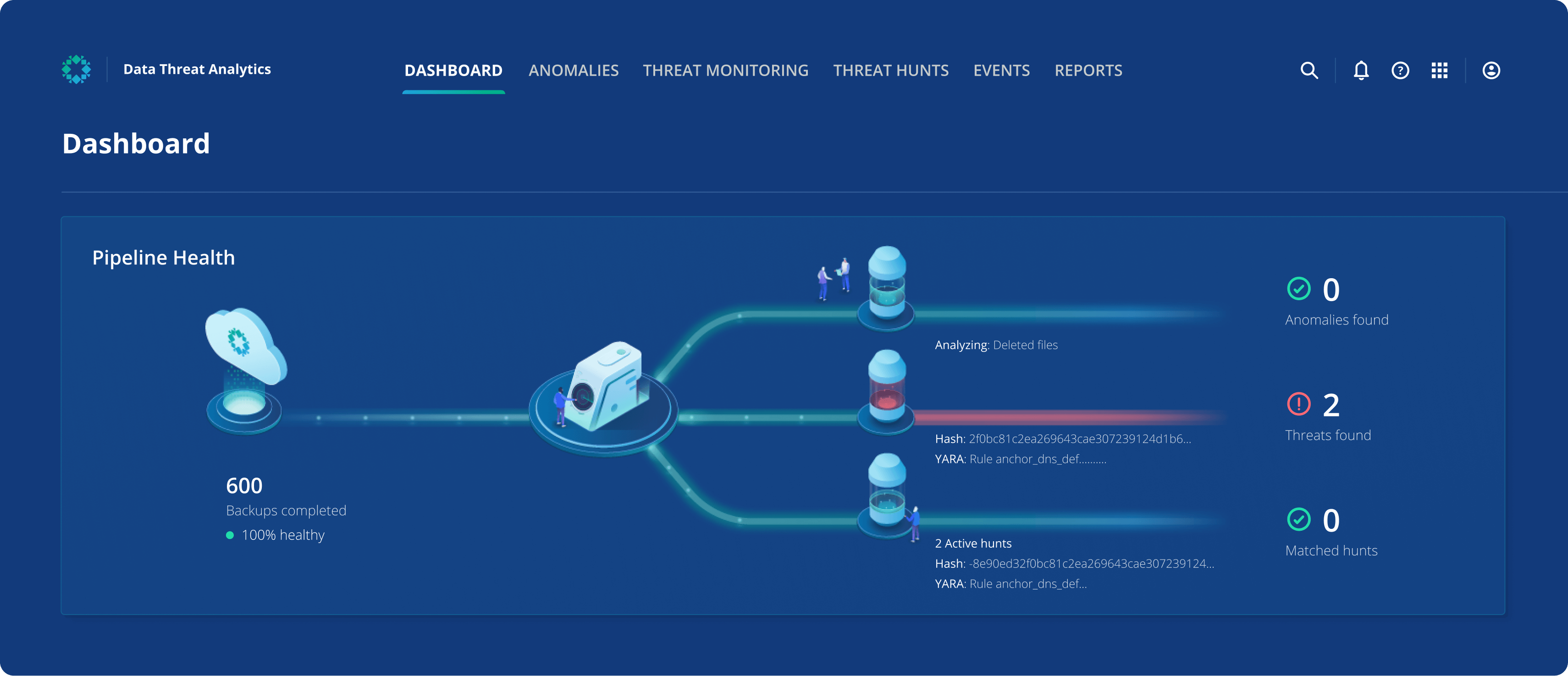 INSIGHTS
View infection insights
Leverage insights from IOC scans for deep internal and external cyber investigations into attack surfaces.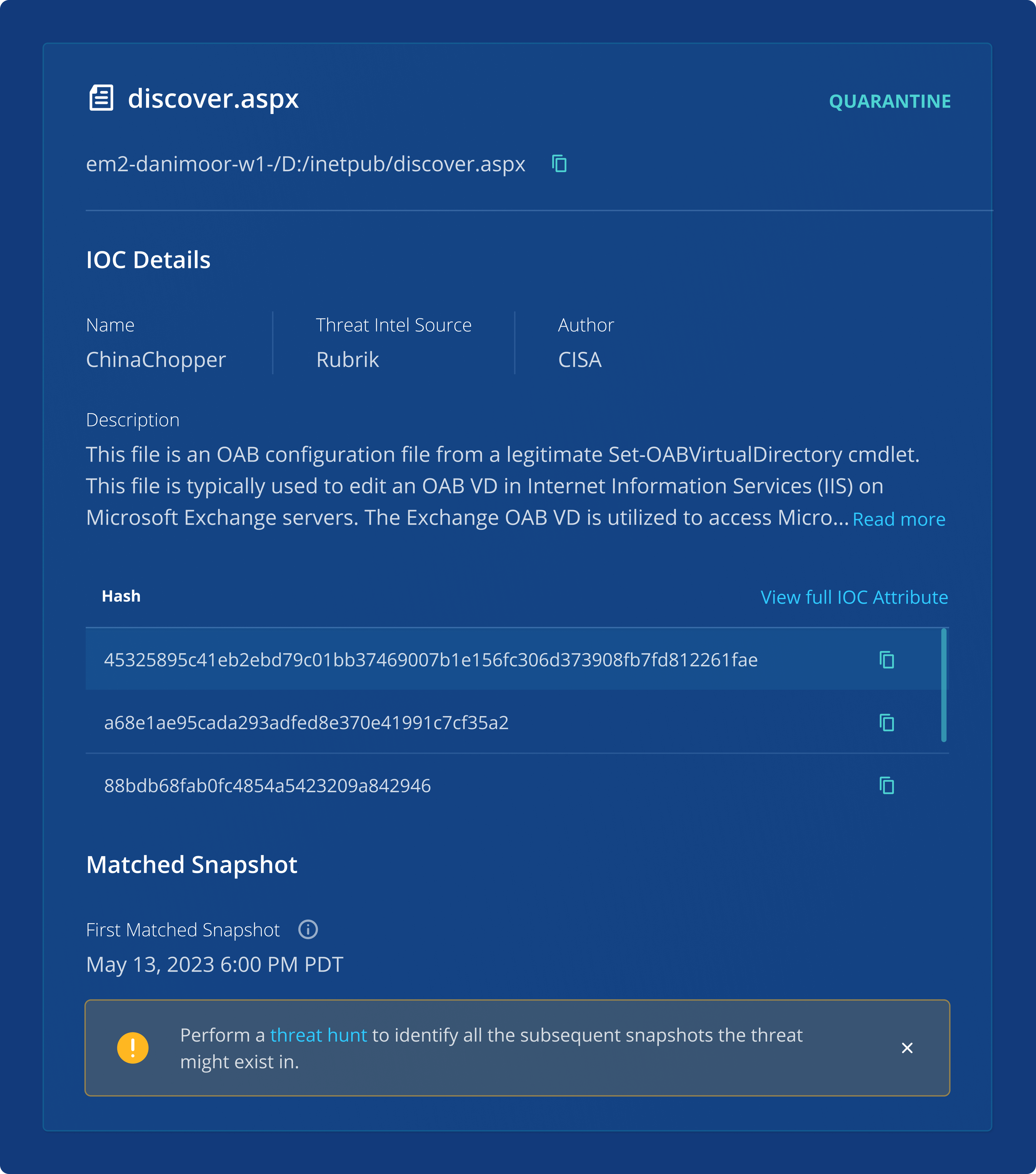 Solution brief
10 Tips for Preventing and Recovering from a Ransomware Attack
Discover ten tips you can use to prepare for and recover from ransomware, so you can come out the other end with your data intact.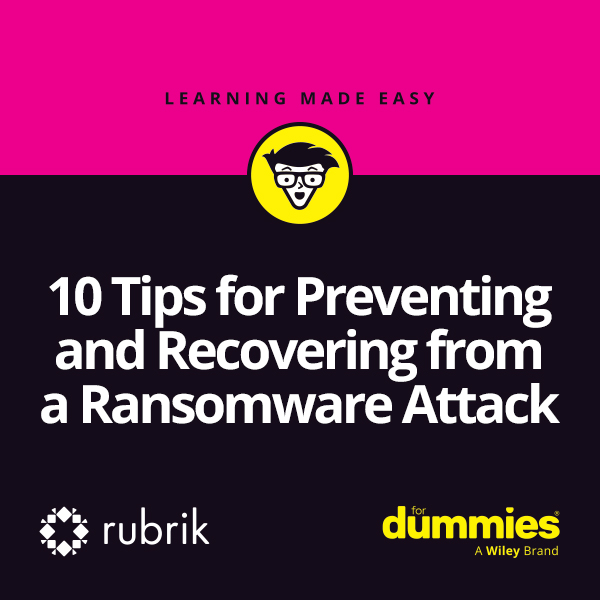 Ready to get started?
Get a personalized demo of the Rubrik Zero Trust Data Security platform.