Rubrik is excited to sponsor Nutanix .NEXT in Washington D.C. and .NEXT Europe in Nice, France. We're also sponsoring the .NEXT on Tour series, which takes place in major cities worldwide. Rubrik's strategic partnership with Nutanix began in 2015, and we'll be showcasing our product at all of the Nutanix events.
Nutanix's hyperconverged infrastructure stack eliminates the bloat of legacy architecture, simplifies datacenter management, and deploys in under an hour. Rubrik Cloud Data Management (CDM) collapses physically separate hardware and software resources – like backup software, catalog management, deduplicated storage, and data orchestration – into a single fabric that scales up to thousands of nodes. Deduplication, compression, and other data services scale in-line with the cluster to maximize efficiency and savings. Rubrik provides complete data protection for Nutanix environments, including automated backup, instant recovery, unlimited replication, and data archival.
Nutanix customers can get Rubrik up and running in less than an hour. Rubrik automatically discovers the entire infrastructure running on the Nutanix platform. Users create data protection policies for backup, replication, and archival in a single policy engine. They assign these to the applications based on data governance needs.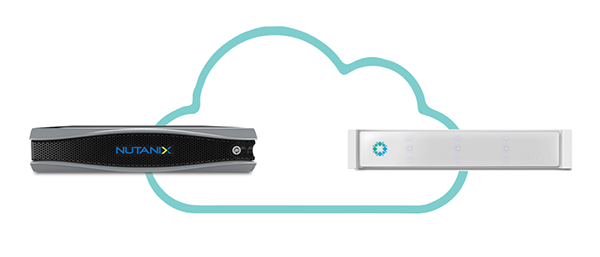 Customers achieve near-zero RTO and flexible RPOs, conduct instant recovery testing, and repurpose backup data for other use cases like test/dev. For long-term data retention, Rubrik offers a secure and intelligent on-ramp to low cost private and public cloud services. Whether data is stored on-site, off-site, or in the public cloud, customers can find the desired file or application with Google-like predictive search functionality.
­­
Together, Nutanix and Rubrik provide a modern technology platform for enterprises looking to extend their infrastructure into the cloud.
Be on the lookout for an announcement from Rubrik at .NEXT. We're keeping this one a surprise, so be sure to stop by the Rubrik booth for more details after our press release.
COME VISIT US AT .NEXT!
Nutanix .NEXT is scheduled for June 28-30, 2017 at the Gaylord National Resort & Convention Center in Washington D.C. We'll be at booth G6. For more information and to register for the user conference, check out the event page.