At Rubrik, we're committed to building a culture that empowers employees both in the workplace and beyond. We saw firsthand the benefits of giving back last year at VMworld, where we raised $15,000 for the Kevin Durant Charity Foundation. It was clear that this cause had a significant impact on employee morale and the community, and it inspired us to find a way to build philanthropy into our core values.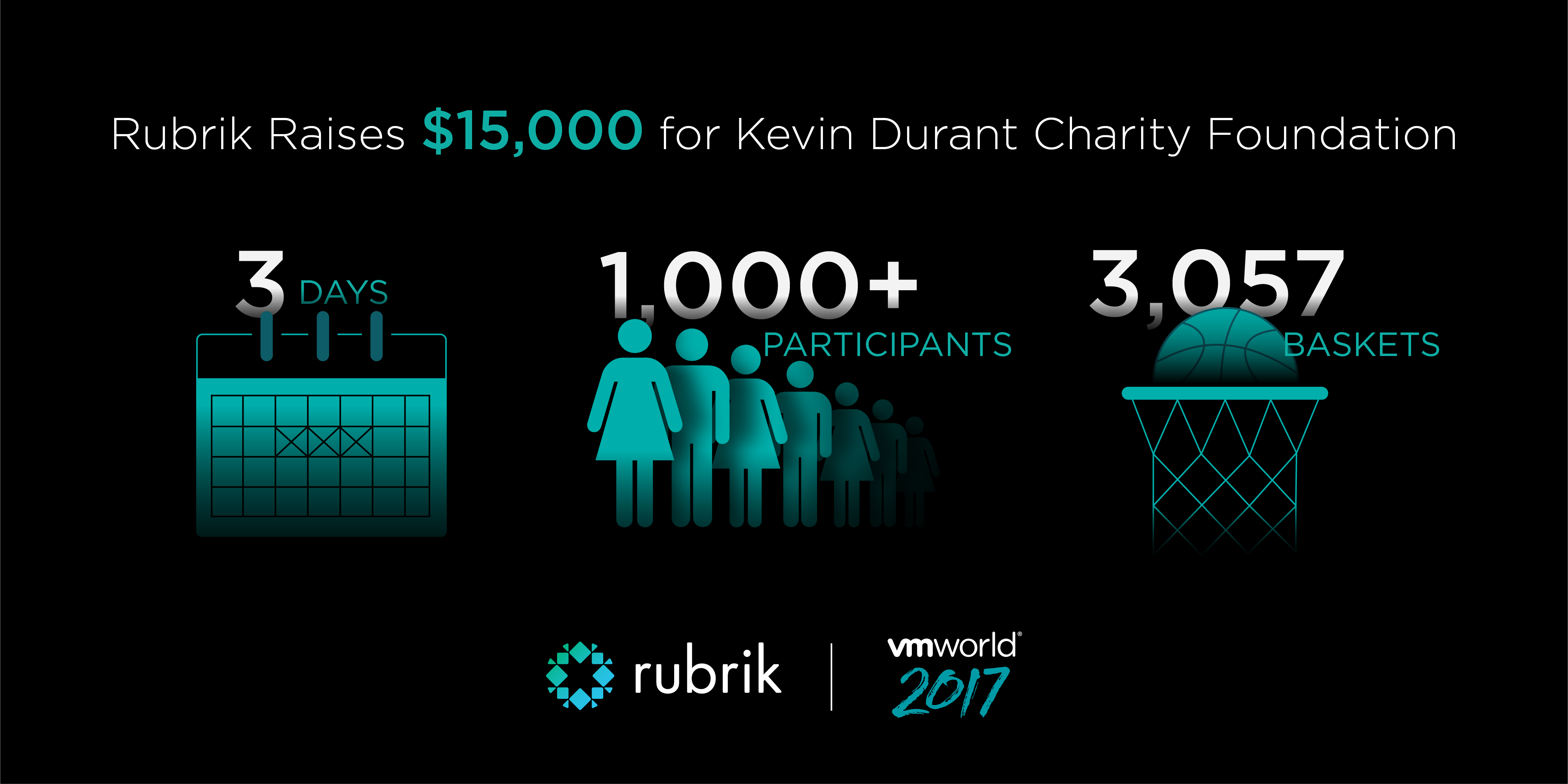 Today, we're excited to launch Rubrik Beyond Work (RBW), our official Corporate Social Responsibility Program. As part of this program, Rubrik will devote 1% of employee time annually to giving back. The goal is to extend our core business values to communities in need and enact positive, lasting change.
Guided by Rubrik's company values–Relentlessness, Integrity, Velocity, Excellence, and Transparency (RIVET)–we pledge to invest our people, time, and resources in activities that benefit society at large. These are the foundational goals of RBW:
Make giving back a priority. Amidst our rapid growth, we are reinforcing a spirit of engagement and empathy into our institutional framework.
Do our life's best work. Rubrik is young, but we move quickly and with purpose. To fully live up to our value of "excellence," we must think beyond the workplace.
Hold ourselves accountable. We strive to practice our values inside and outside of Rubrik and to act as good corporate citizens in our communities.
Enrich our company culture. We are proud of our culture and believe that driving company-wide philanthropic efforts will further inspire and strengthen the Rubrik community.
Our first official RBW event will be with the Thompson Family Foundation (TFF), an amazing organization founded by Golden State Warrior "Splash Brother" Klay Thompson and his father, ex-Los Angeles Laker, Mychal Thompson. Klay is known for his community involvement, including last season's "Shots for a Purpose," where he raised $70,000 for Northern California fire relief. The TFF seeks to enrich the lives of youth through education and athletics in the U.S. and Bahamas. We're thrilled to spearhead this effort at VMworld US 2018, where we'll be hosting a free-throw fundraiser. Every shot made from the "charity stripe" will result in a donation from Rubrik to TFF. Klay Thompson will be joining us at Booth #1474 on Tuesday, August 28th at 4:30pm!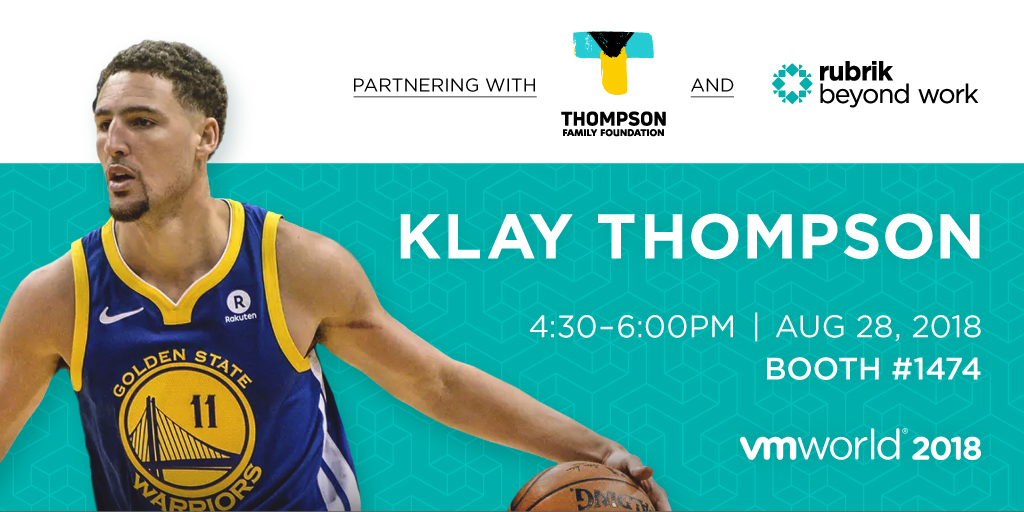 The fundraiser began Sunday, August 26th, and will continue during expo hours until August 29th. If you are at VMworld, please join us!
In just four short years of doing business, Rubrik has grown to over 1200 employees across 30 countries. As we continue to grow at a rapid pace and expand our network of customers and partners, we realize the enormous potential Rubrik Beyond Work has to generate positive social impact. Stay tuned for more announcements about upcoming initiatives and goals!