Speakers
BB Laycock & Eric Alba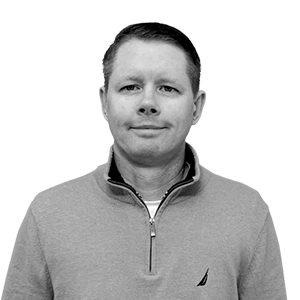 BB Laycock, Lead Systems Engineer, has been an associate with the Home Depot for 23 years and virtualization for 19 years.  BB is currently working on a team in deploying Rubrik edges to our sites.  He is excited about The Home Depot's transformation to a technology company over the years.
Eric Alba, Sr. Systems Engineer at The Home Depot, dove into the world of computers at 13 and compiled his first Linux kernel at 16. Eric is an out-of-the-box thinker and active contributor to many open source projects including Rubrik's own. He has helped shape Rubrik's edge deployment methods.
---
By viewing this video, you are providing your express consent that your viewing history has been captured and may be shared with our affiliates or third-party providers that may also combine with other data they collect about you, e.g. your use of their services. We and our third-party providers may use this information to present you with offers, promotions, or other marketing that we think you'll find relevant.
BB Laycock, Lead Systems Engineer, and Eric Alba, Sr. Systems Engineer, will dive into how Rubrik protects The Home Depot's enterprise-scale architecture, from their Edge sites to centralized clusters in their primary data centers, as well as how they integrated Rubrik with Cloudbolt to provide self-service restores for their internal customers.