Rubrik Cyber Recovery
Test, validate and orchestrate recovery workflows
Improve cyber readiness, response time, and operational efficiency by easily testing, validating, and orchestrating recovery workflows.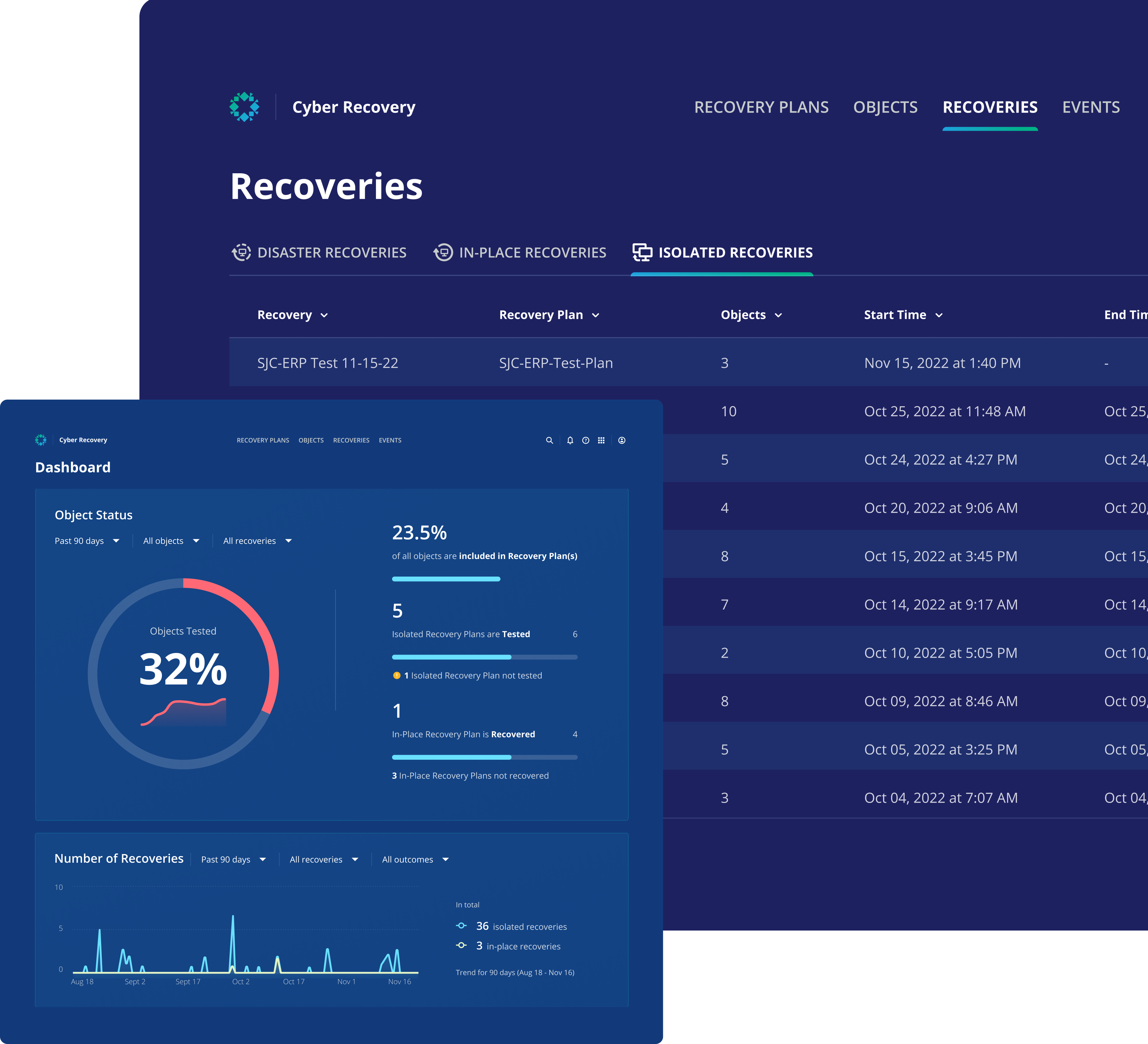 benefits
Recover your data with confidence
Operational complexity and inability to test and validate the effectiveness of recovery plans can lead to data loss and increased downtime during a disaster or cyber attack. Rubrik Cyber Recovery helps you restore business continuity quickly by effortlessly testing, validating and orchestrating recovery workflows.
Prove success of recovery plans
Test whether your recovery playbook works, including sequence, timing, and failure points.
Assess cyber readiness faster
Clone applications quickly for faster cyber readiness assessments.
Streamline recovery workflows
Unify management and automate orchestration of cyber and disaster recovery workflows.
Analyst Report
How to Prepare for Ransomware Attacks
This report from Gartner® shares key ransomware findings and what you can do to protect yourself from these vulnerabilities.

confident recovery
Prove the effectiveness of cyber recovery plans
Monitor recovery progress, measure outcomes such as execution time and check status of validation scripts. Download reports about recovery performance on-demand to prove that regular testing of cyber recovery capabilities is taking place.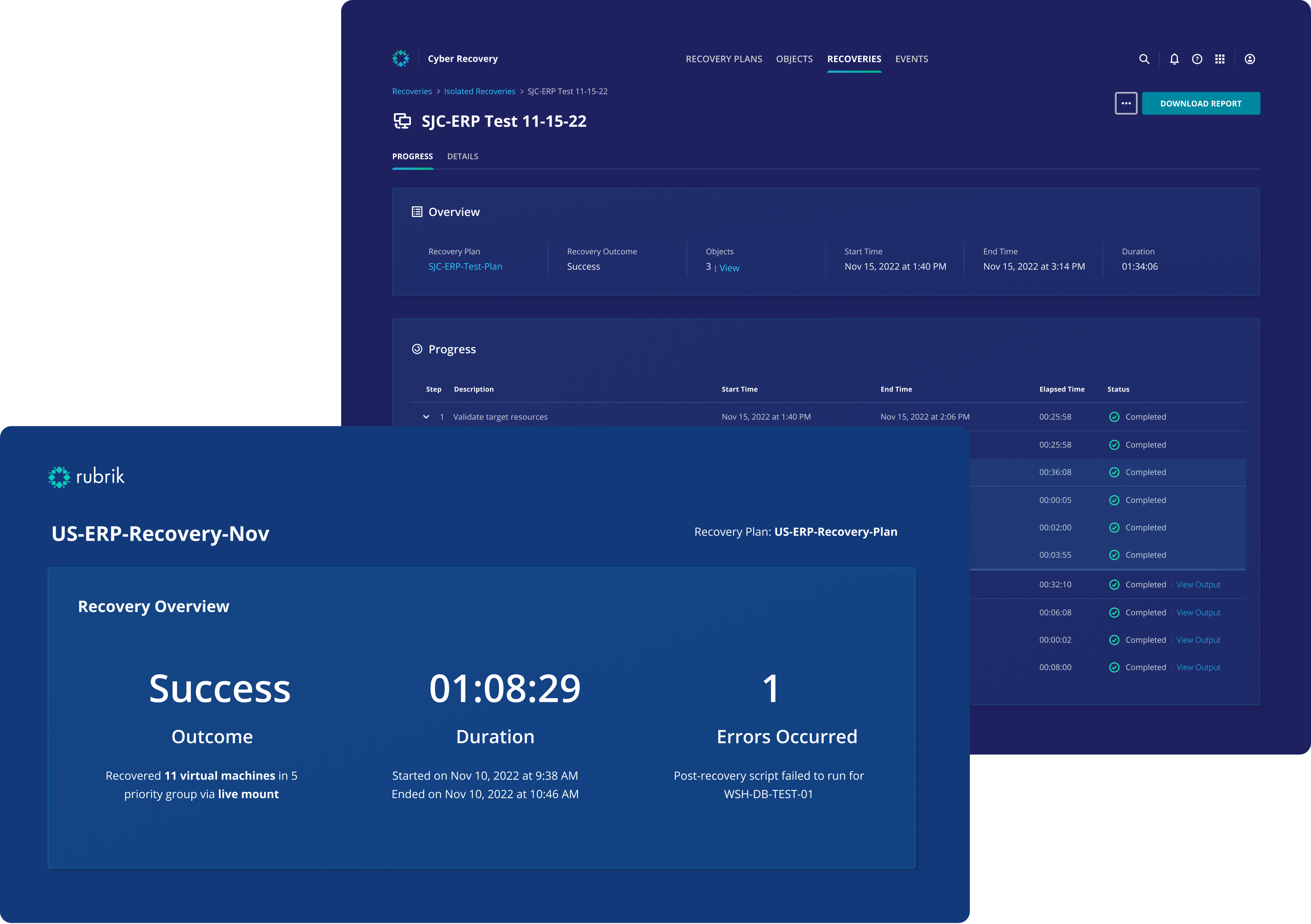 RECOVERY AUTOMATION
Orchestrate recovery of applications
Automate application recovery workflows such as mass recovery of VMs to production and post recovery tasks for faster recovery and less downtime after a disaster or cyber attack.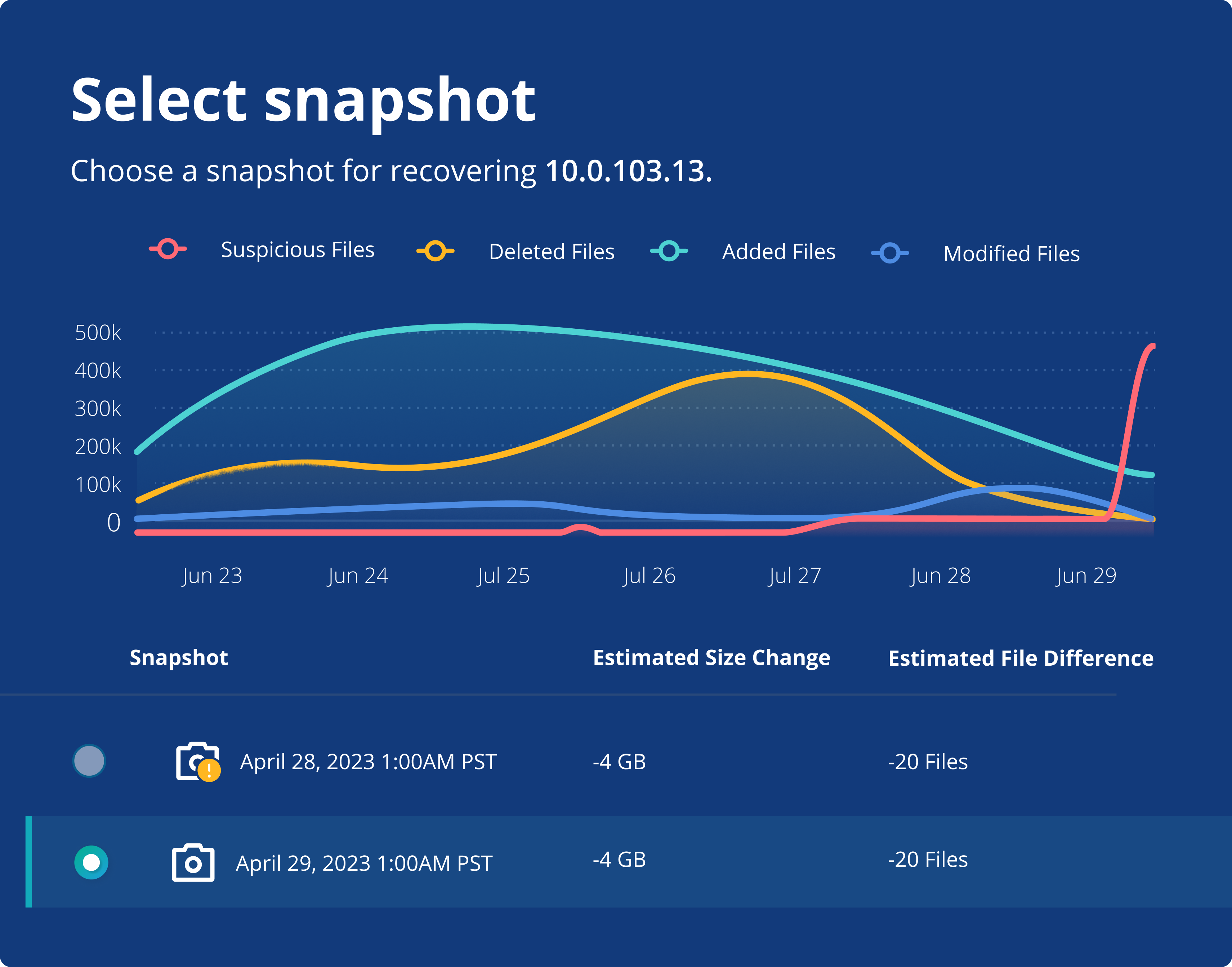 CYBER READINESS ASSESSMENT
Test your cyber readiness
Clone production data into isolated recovery environments to investigate snapshots for malware and to conduct cyber readiness assessments such as penetration tests or red teaming, without any impact to production.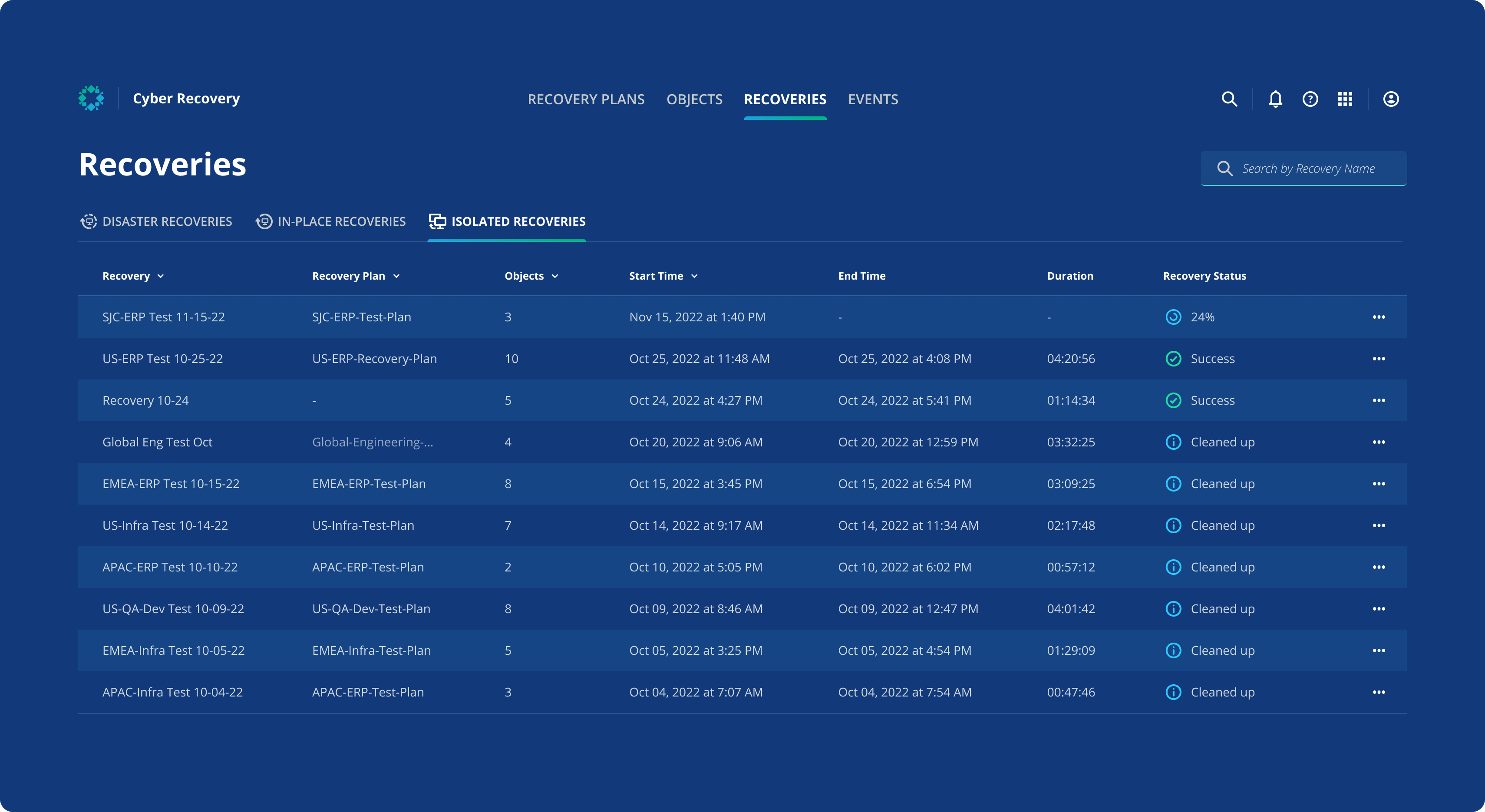 white paper
Prepare & Recover from Ransomware with Rubrik
This guide explains Rubrik Zero Trust Data Security and how its built-in capabilities make protected data immune to ransomware. You'll also learn about deployment best practices that make it even tougher for cyber criminals to attack.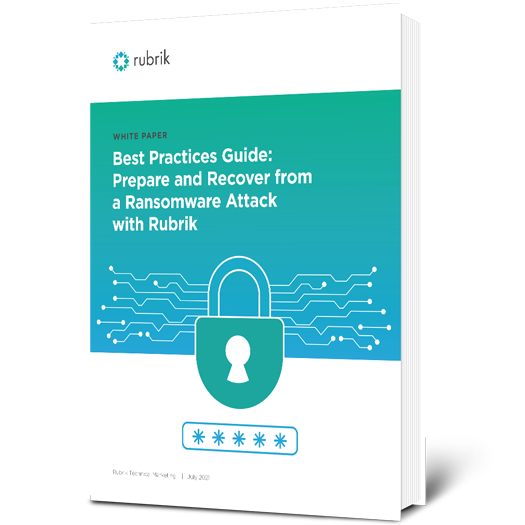 Ready to get started?
Get a personalized demo of the Rubrik Zero Trust Data Security platform.