User Access
Proactively reduce data exposure risk
Reduce data exposure risk by identifying and limiting who has access to sensitive data.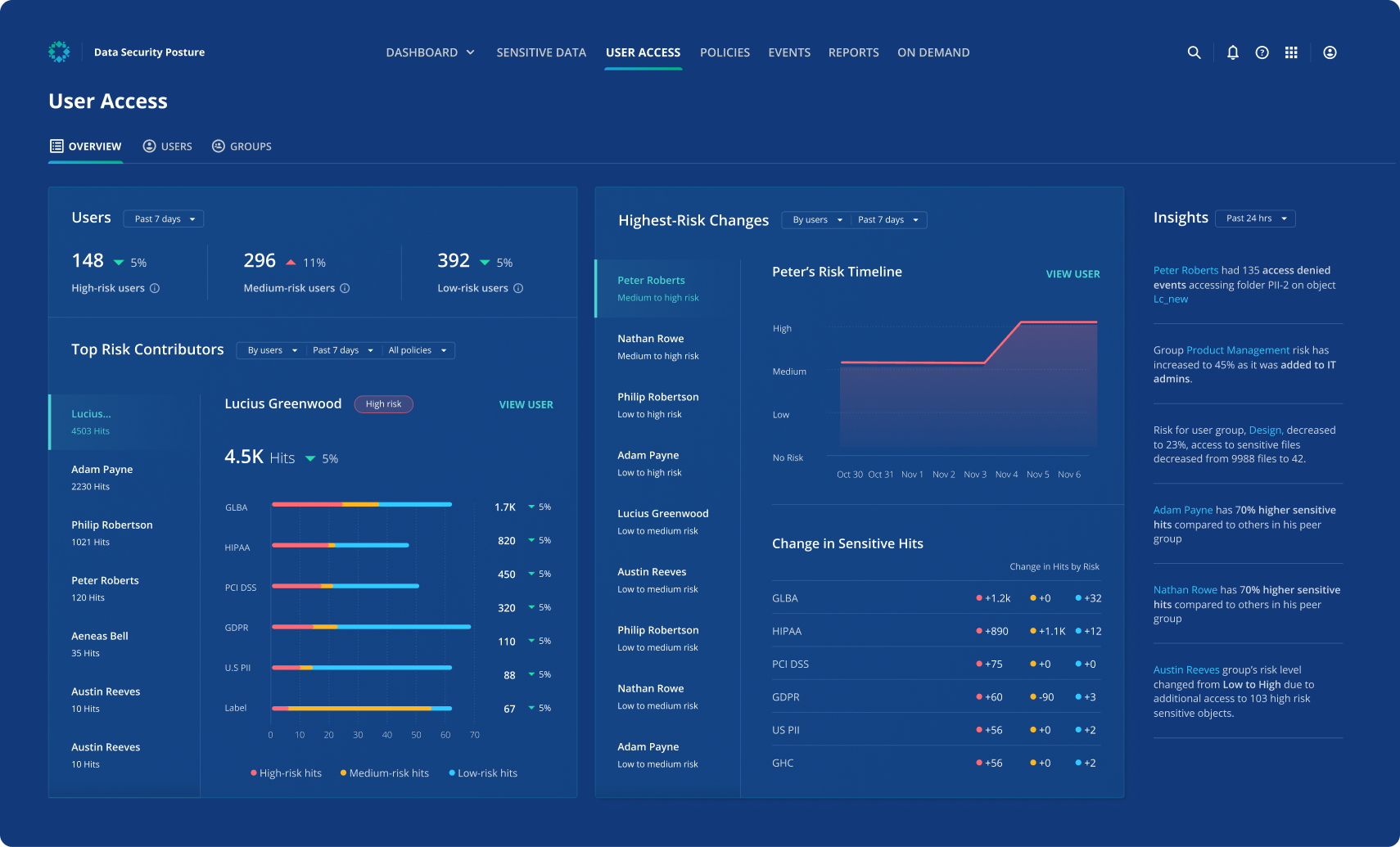 BENEFITS
Assess the risk of unqualified data access
Lack of insights into data access permissions can increase the risk of sensitive data exposure. With User Access, proactively identify and remediate data exposure risks before they result in breaches.
Reduce Risk
Reduce the risk of data exfiltration.

Respond To Incidents Faster
Quickly identify users who had access to impacted data.
Analyze Without Agents
No additional overhead or impact to production.
Analyst Report
Rubrik: Four times a Leader and four times furthest in vision
For the 4th consecutive time, Rubrik has been named a Leader and the furthest in vision in the 2023 Gartner® Magic Quadrant™ for Enterprise Backup and Recovery Software Solutions.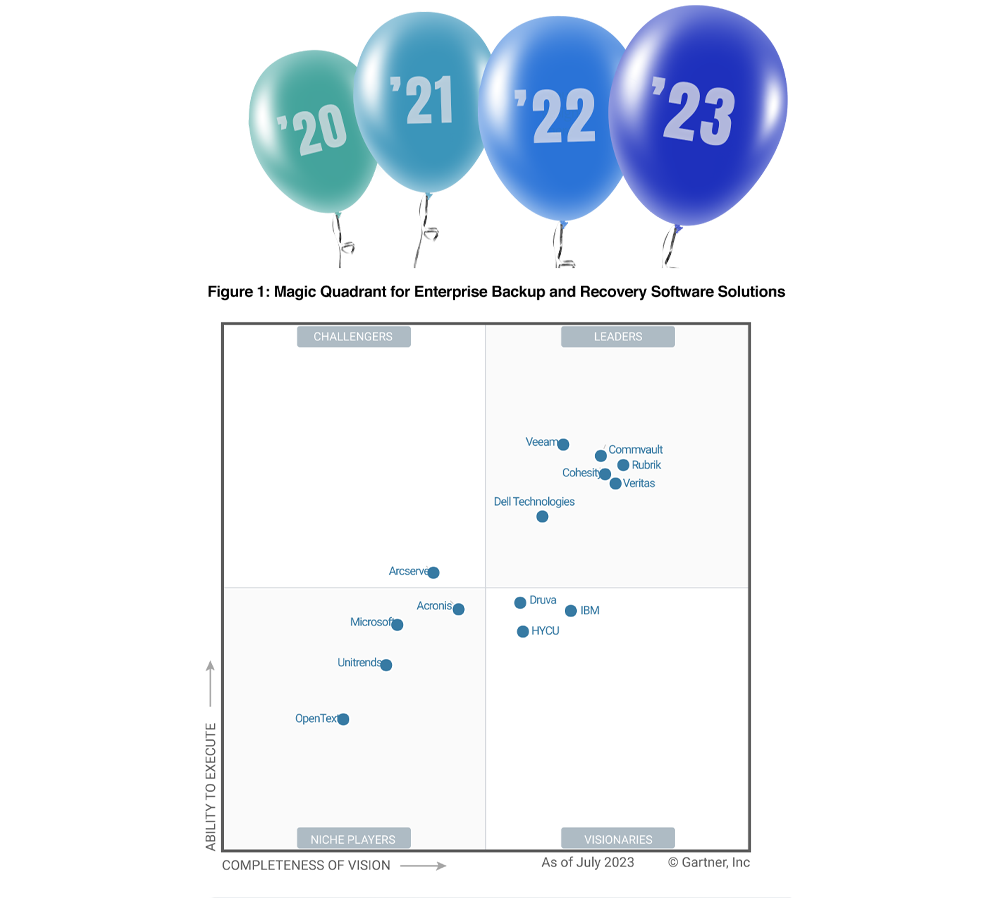 REDUCE SENSITIVE DATA EXPOSURE
Prevent unqualified access
Reduce data exposure risk by ensuring only qualified users have access to sensitive data.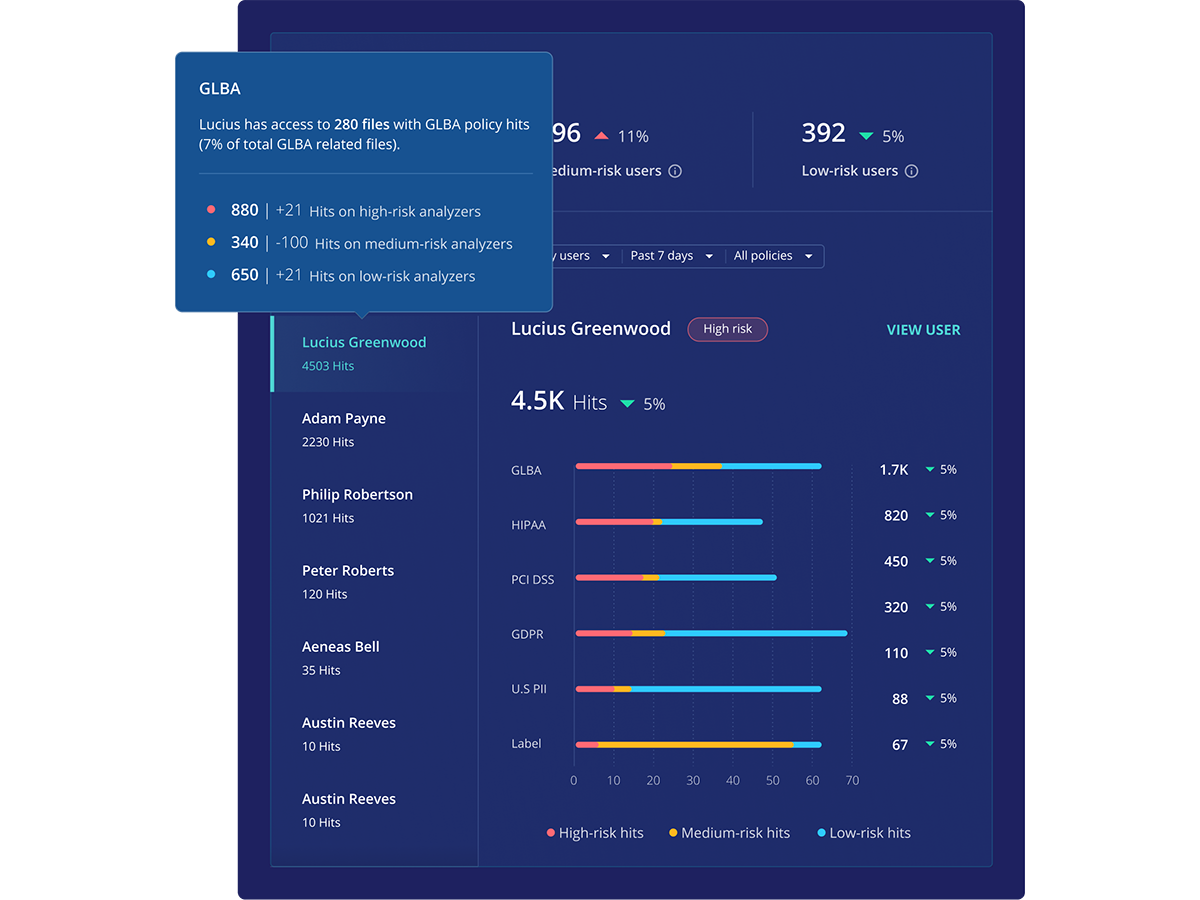 FASTER REMEDIATION
Accelerate incident response
Remediate faster with critical data access intelligence.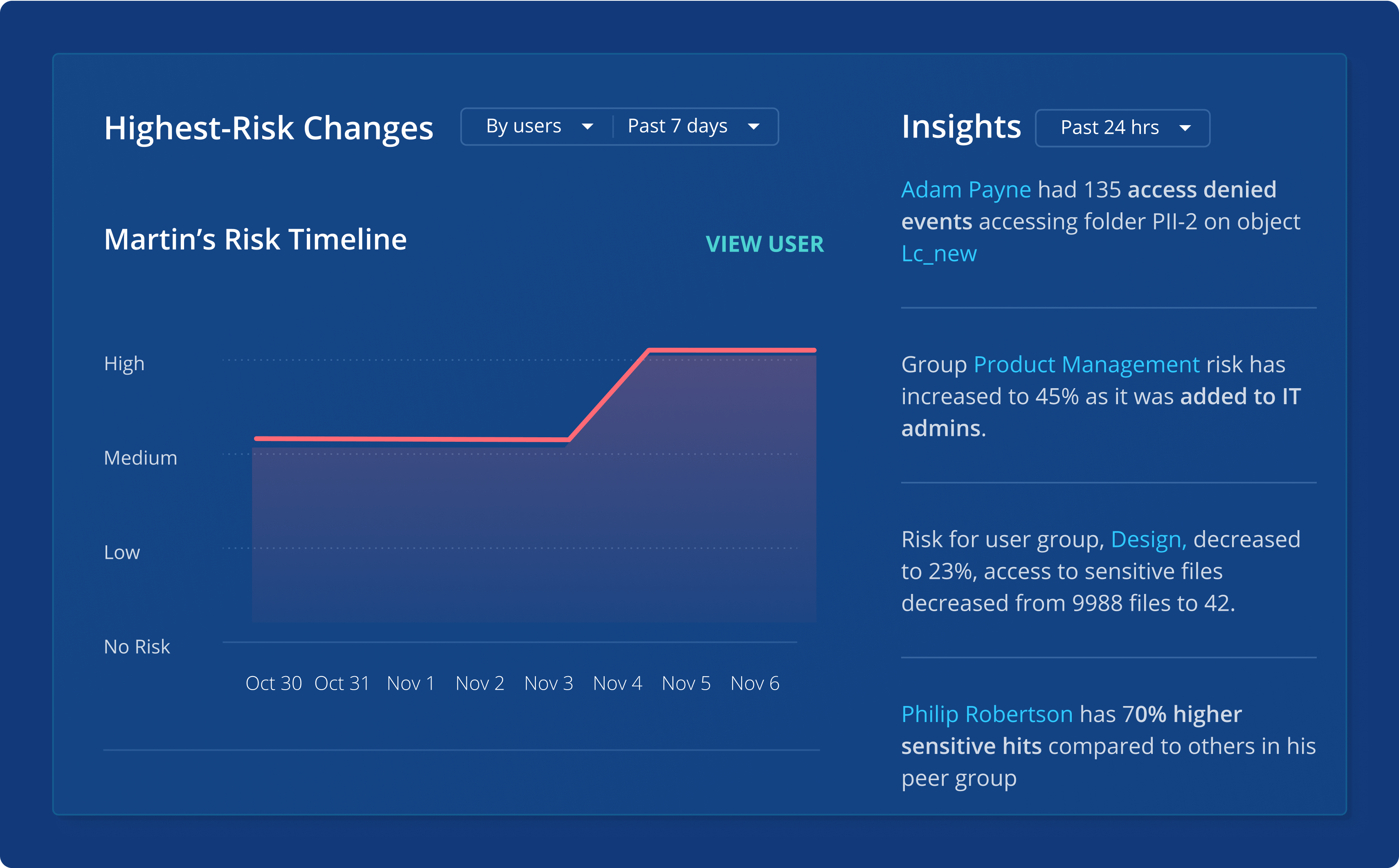 AGENTLESS RISK ASSESSMENT
Simplify analysis of user access
Reduce data exposure risk and decrease incident response times with agentless deployment.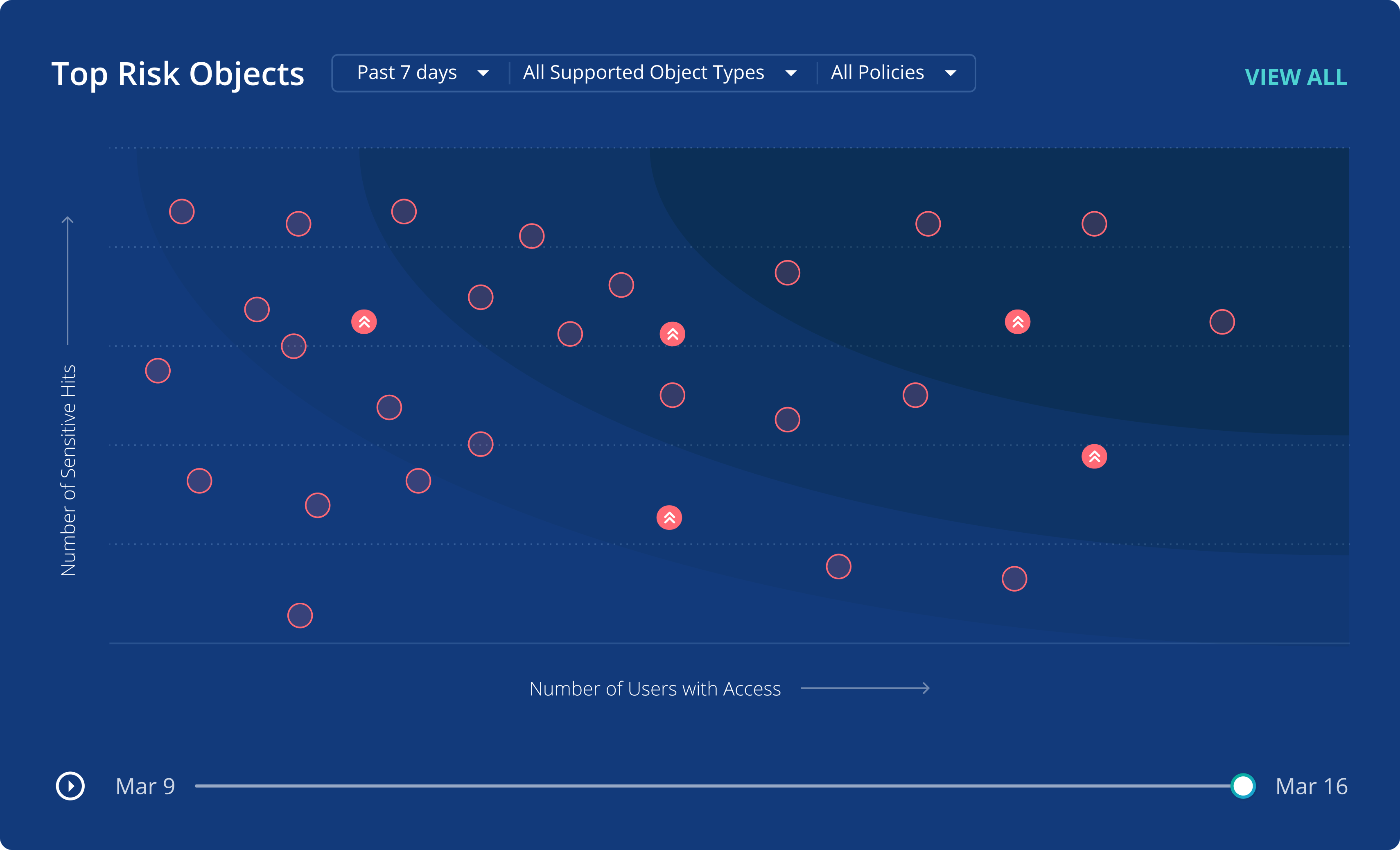 white paper
Prepare and Recover from Ransomware with Rubrik
This guide explains Rubrik Zero Trust Data Security and how its built-in capabilities make protected data immune to ransomware. You'll also learn about deployment best practices that make it even tougher for cybercriminals to attack.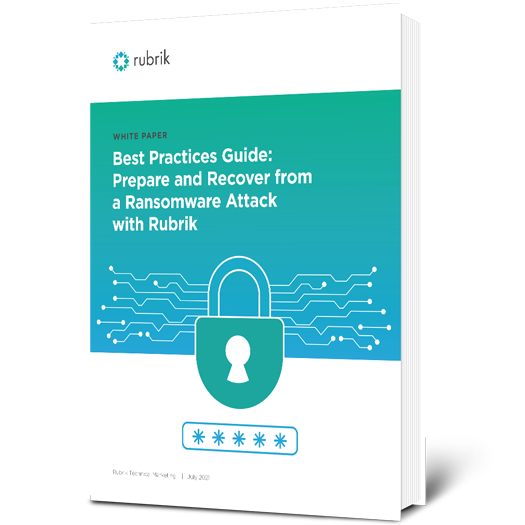 Ready to get started?
Get a personalized demo of the Rubrik Zero Trust Data Security platform.