Public Sector
Data Management Built for Government
Federal, state, and local government agencies use Rubrik to securely manage data from creation to expiration across private and public clouds. Deliver compliant data backup, replication, and archive in a single solution.
Overview
Industry's Most Comprehensive Government Security Certifications
Industry's Broadest Support for Government Cloud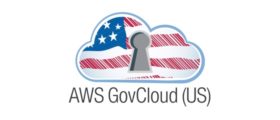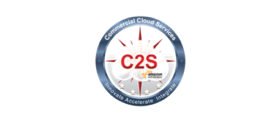 AWS Commercial Cloud Services (C2S)
Govloop ebook
From Ransomware Vulnerability to Resilience
Ransomware ranks among the fastest-growing cybersecurity threats facing today's
governments. But don't lose hope! Download this ebook and learn best practices for detecting, stopping and recuperating from ransomware.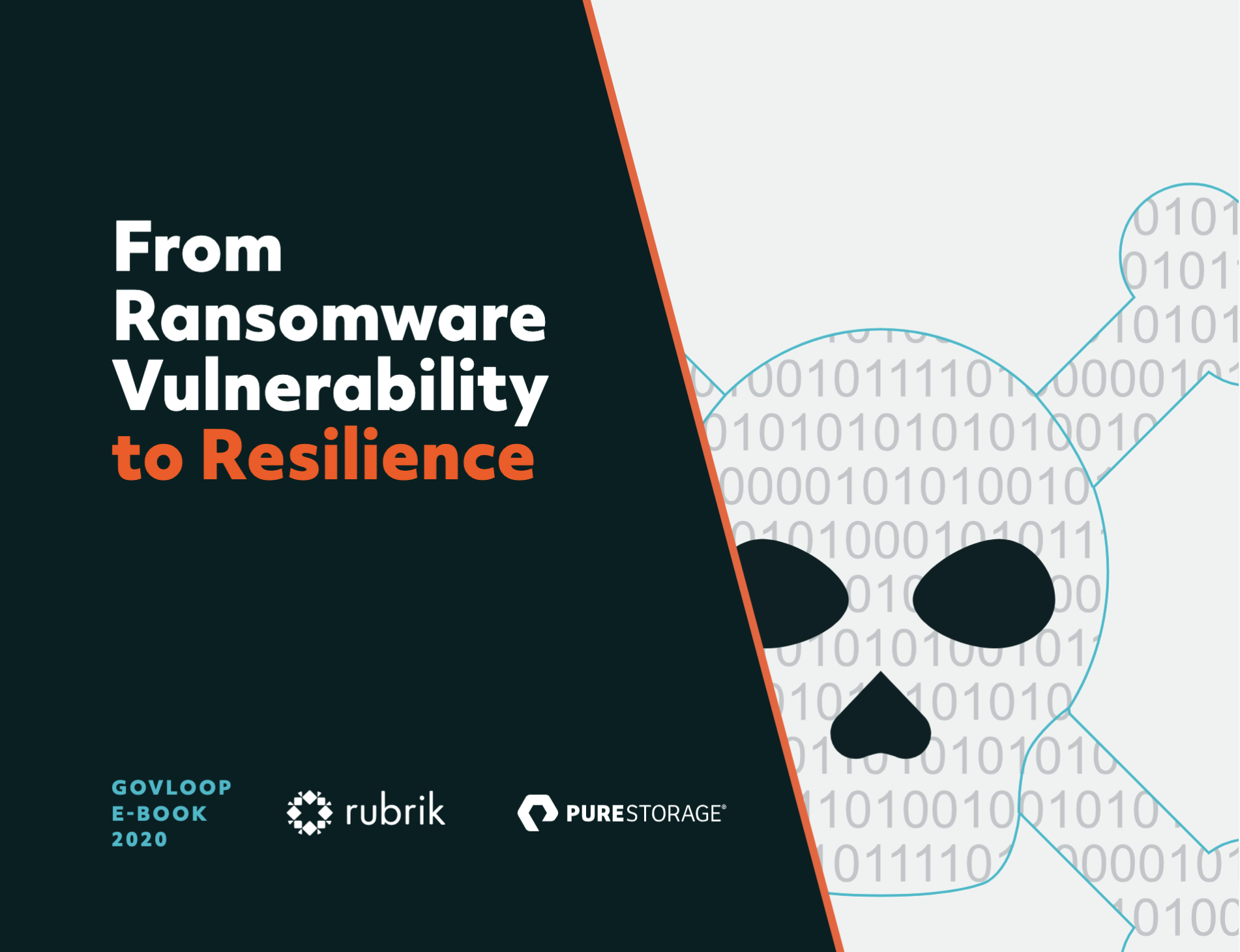 BENEFITS
Recover, Manage, and Secure All Your Data
Rubrik provides a unified fabric that combines traditionally siloed hardware and software components to deliver backup, replication, and archival on-site, at the edge, or in the cloud. Achieve linear performance with architecture that uses hybrid flash/hard disk architecture and designed to infinitely scale.
Security & Compliance
Ensure your data is secure and compliant throughout its lifecycle.
Management Simplicity
Easy to manage and scale with flash-enabled architecture.
Recover Instantly
Recover instantly from Ransomware with no data rehydration required.
HOW IT WORKS
Data Security and Compliance
Data Security At Multiple Levels
With Rubrik, data security is elevated to the highest certified level of protection applicable with FIPS 140-2 Level 2 certified hard disk and solid state drives. For the r6000 appliances, Rubrik offers software-based encryption. Rubrik ensures data in-transit and at-rest is secure for public cloud. All data is encrypted before leaving the appliance for the cloud. Rubrik leverages client-side encryption libraries supported by public cloud providers and all archived data undergoes envelope encryption.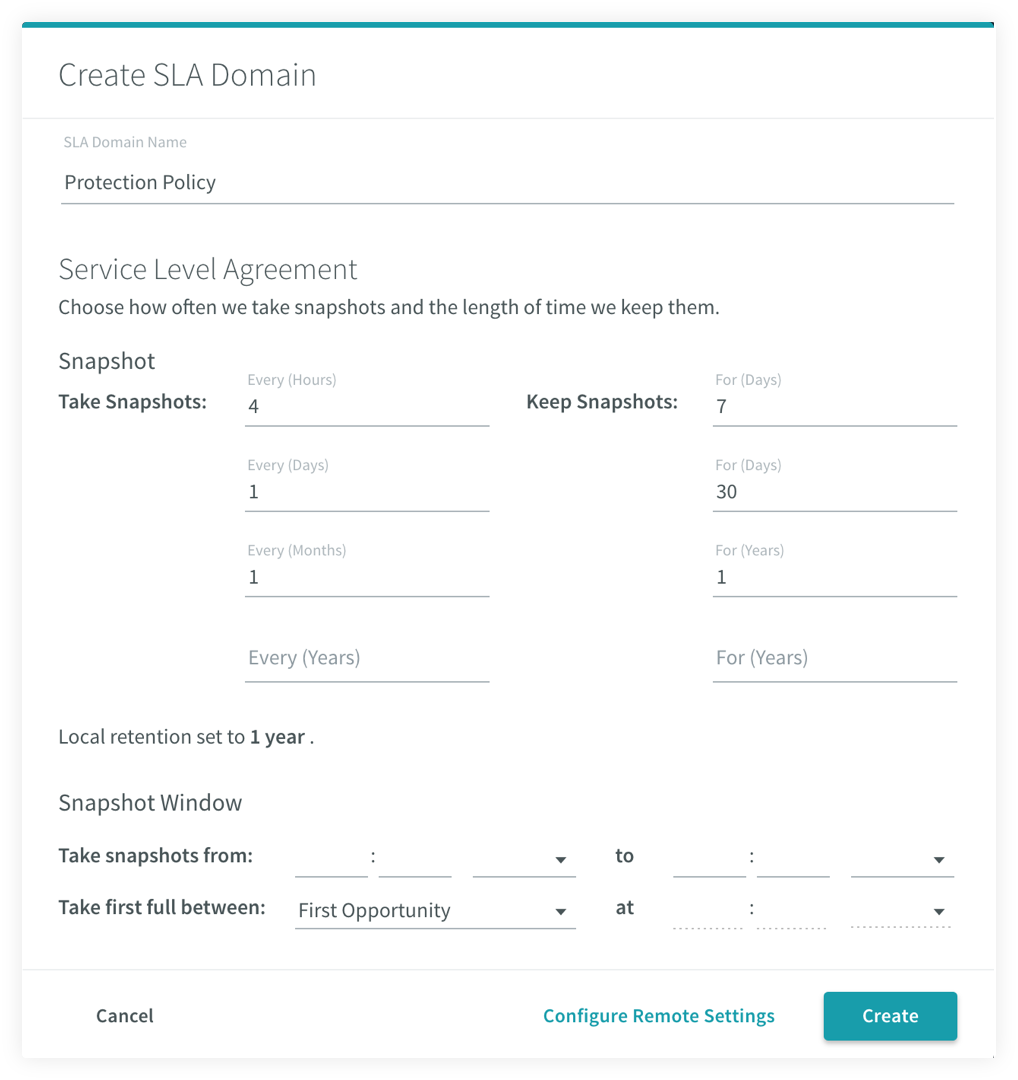 Management Plane Security with Role-based Access
Data security is coupled with management plane security, allowing administrators to designate granular permissions over data access across hybrid cloud environments.
Compliance and Capacity Reporting
Track whether backup, replication, and archival jobs are successful and meet the defined policy. Automated compliance reporting helps you check the box without sacrificing business agility. Capacity reporting lets you keep an eye on capacity utilization, growth, and runway.
Policy Automation
Spend minutes setting backup, replication, and archival schedules based on frequency and retention for your virtualized and physical environments – all in one policy engine. Sit back as policies are executed.
API-First Architecture
Automate custom lifecycle management workflows that play well with third party services. Rubrik is designed with an API-driven interface. Even our HTML5 interface consumes RESTful API endpoints.
---
Trusted by Federal Agencies and Contractors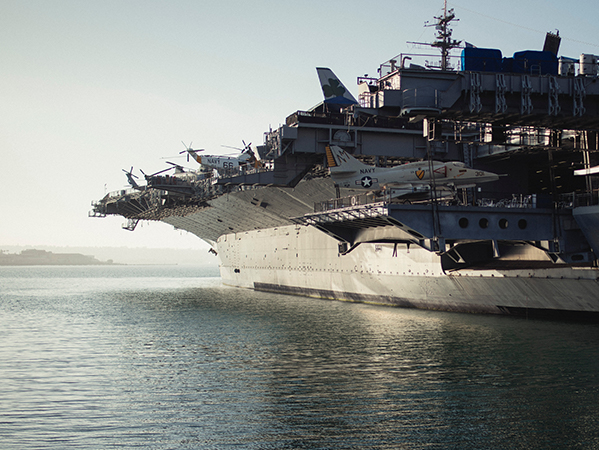 Customer Case Study
Navy CNIC reduces RTO from hours to minutes with Rubrik
CNIC has successfully automated and simplified its backup operations for its growing operations with Rubrik. This means that their team is able to provide services to US sailors and their families in 500 locations across the globe 24/7 without interruptions

Resources
Featured Content
Solving the Cloud Conundrum: Security, Procurement, Workforce
---
Building Resilience Against Ransomware
---
Military-Grade Security for Government Data Sheet
Get in touch
Contact Sales
Speak with one of our sales representatives to learn how Rubrik can help you drive more value from your data and maximize your business outcomes.
We'll connect you with the local sales team
Our reps will help set up a meeting for an overview and demo
Leverage our team to learn about specific features or solutions
Call Our Sales Team
1-844-4RUBRIK