Ransomware Recovery
Accelerate Ransomware Recovery
Our backups can't be encrypted or deleted during a ransomware attack, enabling customers to recover quickly to the most recent clean state with added intelligence on attack impact.
overview
Avoid Paying Costly Ransoms
Organizations are destined to pay a ransom if they can't recover encrypted files quickly – not to mention experience significant revenue and brand damage. When an attack occurs, Rubrik provides visibility into the scope of damage, fast restore from uncompromised backups of important files for business continuity, and alerts that uncover unusual behavior from the ransomware infection.

Instant Ransomware Recovery
With just a few clicks restore to the most recent clean state. Integrate with popular security automation frameworks using our APIs to accelerate recovery.
Ransomware-Immune Backups
Our file system was built from scratch to be immutable. That means backups can't be encrypted or deleted by a ransomware attack.

Impact Analysis
Identify what data was encrypted and sensitive data that may have been exposed. Leverage machine learning to detect suspicious behavior and malicious code on operating systems and storage devices.
ebook
Ransomware Recovery for Dummies
Learn how to build a recovery plan that makes sense and keeps your organization safe.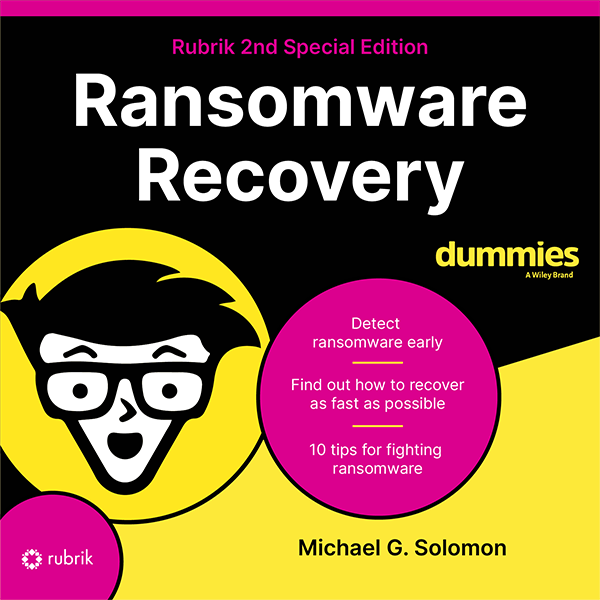 Ransomware Investigation will help us protect our bottom line and potentially save us millions of euros in case of an attack. If we did not have Radar, we would not have been approved for a cyber insurance contract.

Read customer story
Rubrik helped us quickly recover 100% of the systems it was protecting... [we] are fully confident that Rubrik's immutable backups will protect us from future incidents.

Read customer story
As we began evaluating new backup vendors, we needed something that wasn't vulnerable to ransomware. Rubrik isn't built on a traditional Windows OS and cannot be encrypted.

Read customer story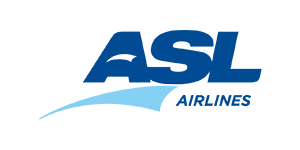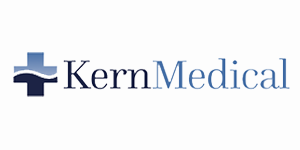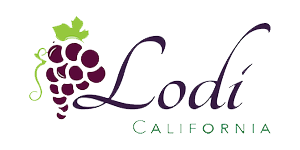 Secure Architecture
Advanced ransomware attacks are now targeting backups – modifying or completely wiping them out. Rubrik stores all data in an immutable format, meaning ransomware cannot access or infect your backups. Additional security measures include multi-factor user authentication, zero-trust cluster design, and retention lock support.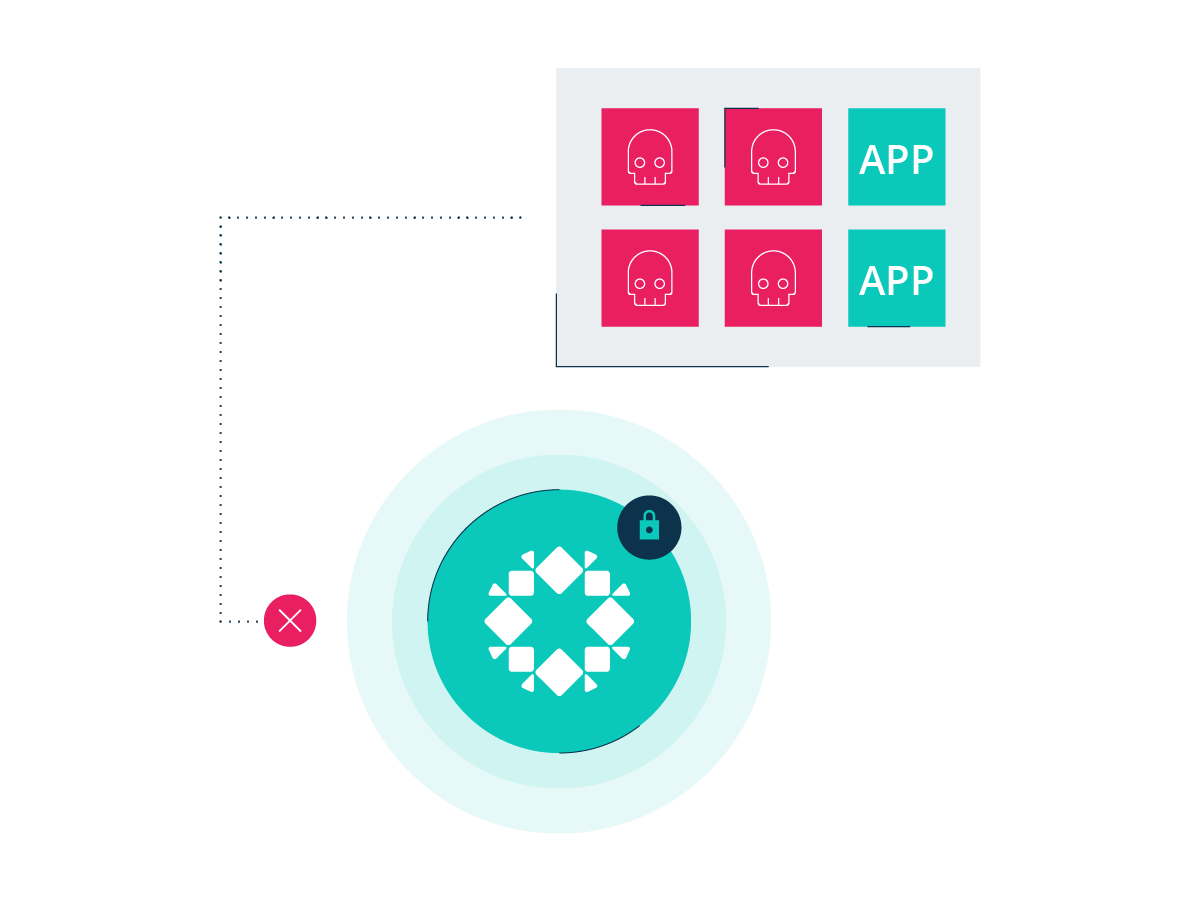 Anomaly Detection
Ransomware Investigation proactively analyzes behavioral patterns and flags any unusual activity as your last line of defense. All without impact on your production systems.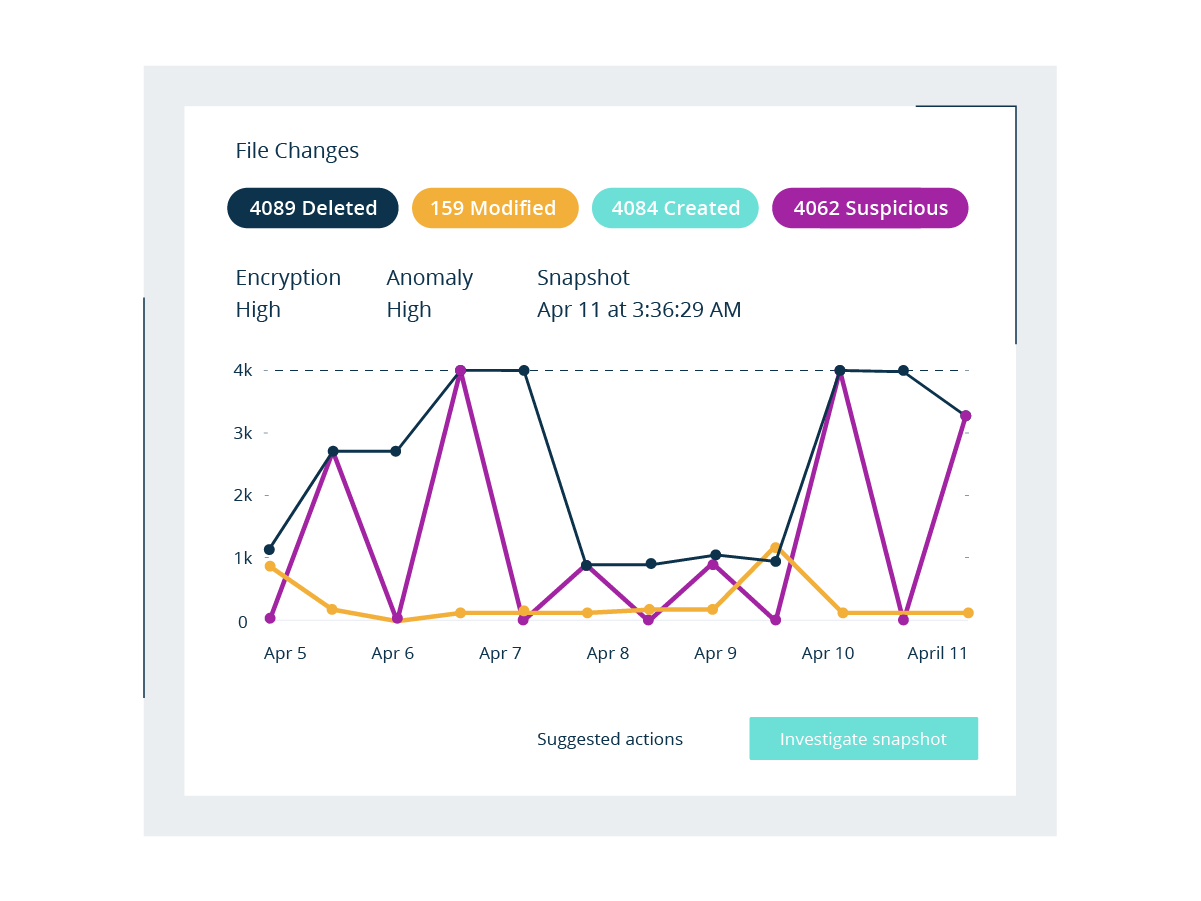 Accelerated Ransomware Recovery
Quickly restore to the most recent clean version of your data, whether you need to do a full, orchestrated recovery or partial system restore. Integrate Rubrik into popular SIEM, SOAR, Syslog, or security automation frameworks using our APIs for automated recoveries and enriched intelligence.

By viewing this video, you are providing your express consent that your viewing history has been captured and may be shared with our affiliates or third-party providers that may also combine with other data they collect about you, e.g. your use of their services. We and our third-party providers may use this information to present you with offers, promotions, or other marketing that we think you'll find relevant.
Watch Now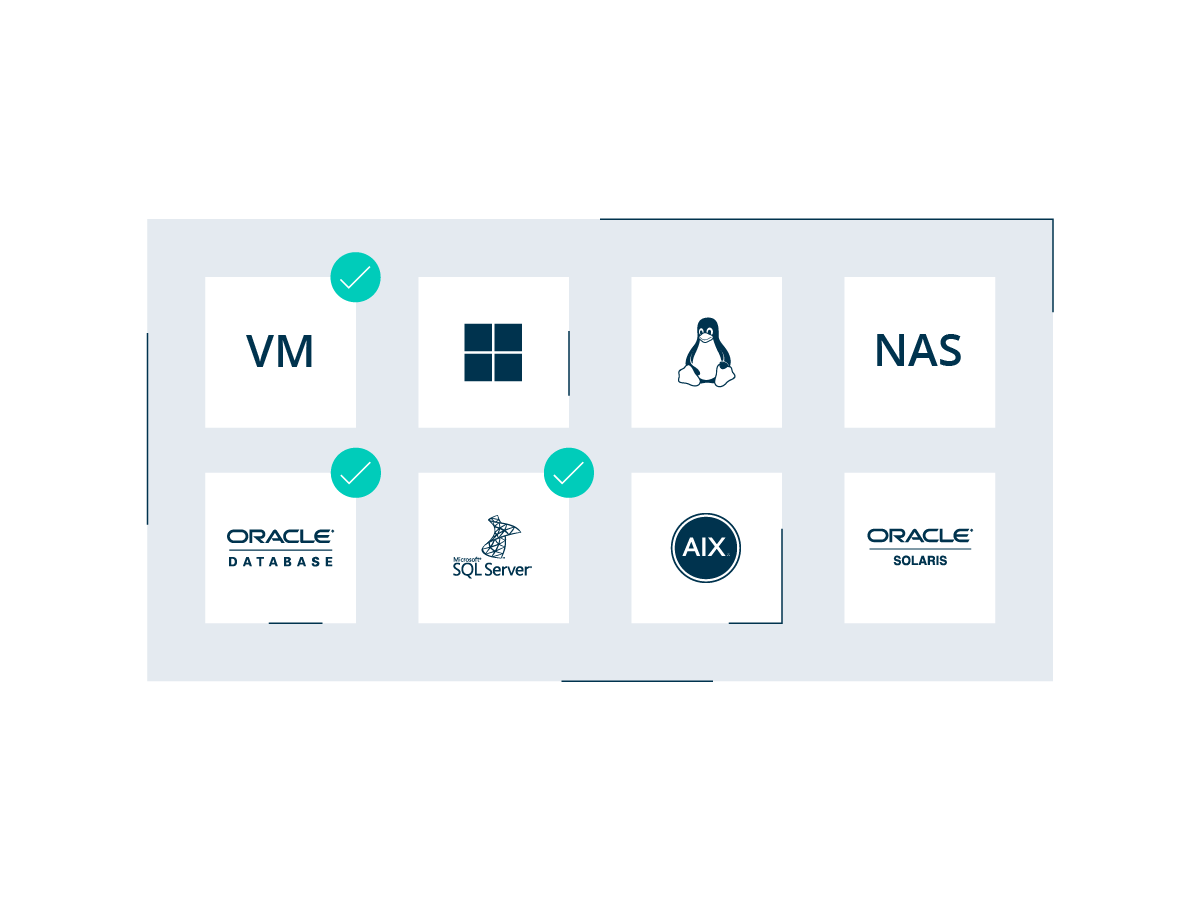 Scope of Damage Diagnosis
After an attack, Rubrik automatically diagnoses the scope of the ransomware attack, providing a clear view into what data was affected and where it resides. With modern ransomware threatening to publicly disclose stolen data, you can now identify if certain personally identifiable information (PII) or protected health information (PHI) may have been exposed by cybercriminals.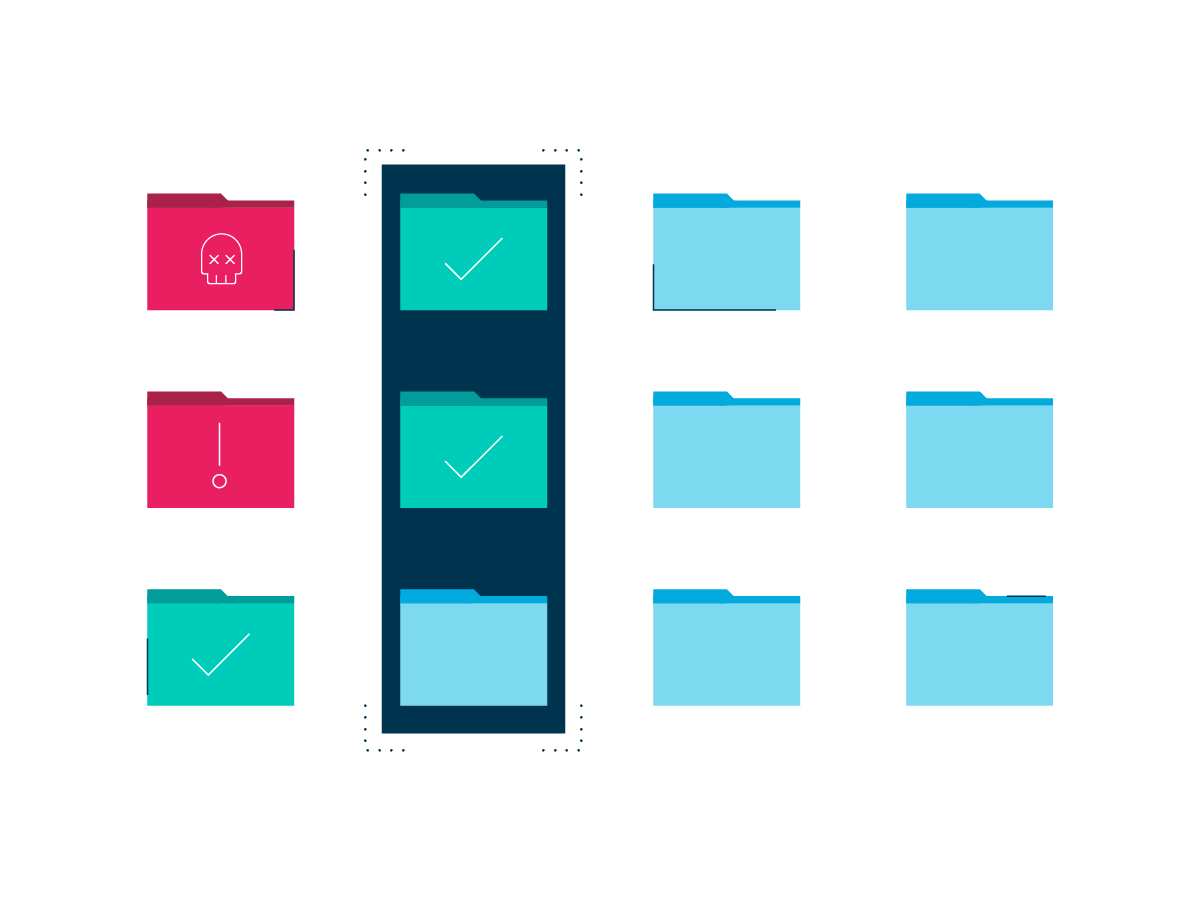 white paper
Framework for a Comprehensive Ransomware Recovery Plan
Get industry best practices on creating a ransomware recovery plan - including preparation, staffing, containing an attack, data recovery, and remediation.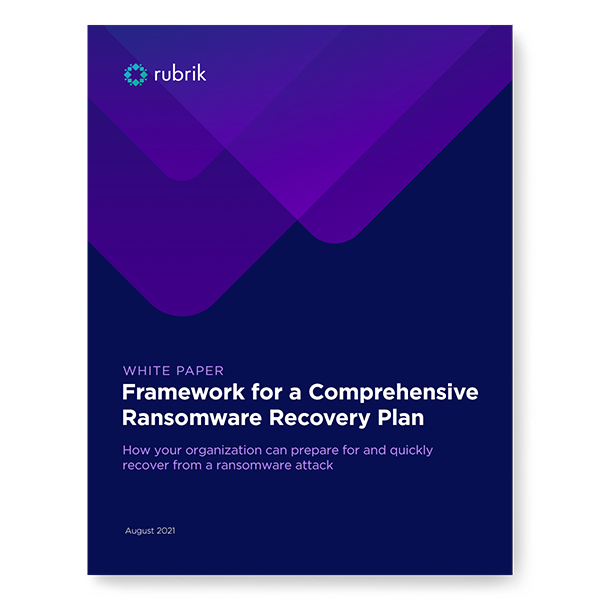 Ransomware Recovery Products
Ready to get started?
Get a personalized demo of the Rubrik Zero Trust Data Security platform.