WORKS WITH RUBRIK
Rubrik + vCloud Director
Build your own customized and scalable private cloud offerings with Rubrik and VMware vCloud Director. Reduce operational complexity and costs with a single, secure multi-tenancy platform. Automate the protection of virtual data centers (VDCs) based on consumer needs. Scale as-you-go. Unleash greater simplicity and flexibility.
REQUEST A DEMO
By viewing this video, you are providing your express consent that your viewing history has been captured and may be shared with our affiliates or third-party providers that may also combine with other data they collect about you, e.g. your use of their services. We and our third-party providers may use this information to present you with offers, promotions, or other marketing that we think you'll find relevant.
Watch video
benefits
Build your own private cloud. Empower tenant self-service.
Rubrik's pre-built REST API integration with vCloud Director simplifies multi-tenant management for cloud service providers, service delivery partners, and large enterprises. Create your own customized private cloud offerings tailored towards your environment needs.
Assign policies aligned with consumer objectives to maintain a proper allocation of resources. Enable self-service management of various cloud services and workloads for easy cloud consumption.
Self-service Recovery
Protect native vCloud components like Organizations and vApps. Self-service instant record an entire vApp or subset of VMs.
Infinite Scale
Manage multiple tenants with a single easy-to-use platform. Combine with Rubrik's software multi-tenancy for greater flexibility and a scale-as-you-go approach.
API-driven Automation
Automate end-to-end workflows at scale. All built on an API-first architecture to allow easy integration with any service portal or orchestration tool.
Analyst Report
Gartner® Critical Capabilities for Enterprise Backup and Recovery Software Solutions
To help infrastructure and operations leaders as they consider new backup solutions, Gartner has evaluated 14 vendors based on 10 critical capabilities in three use cases.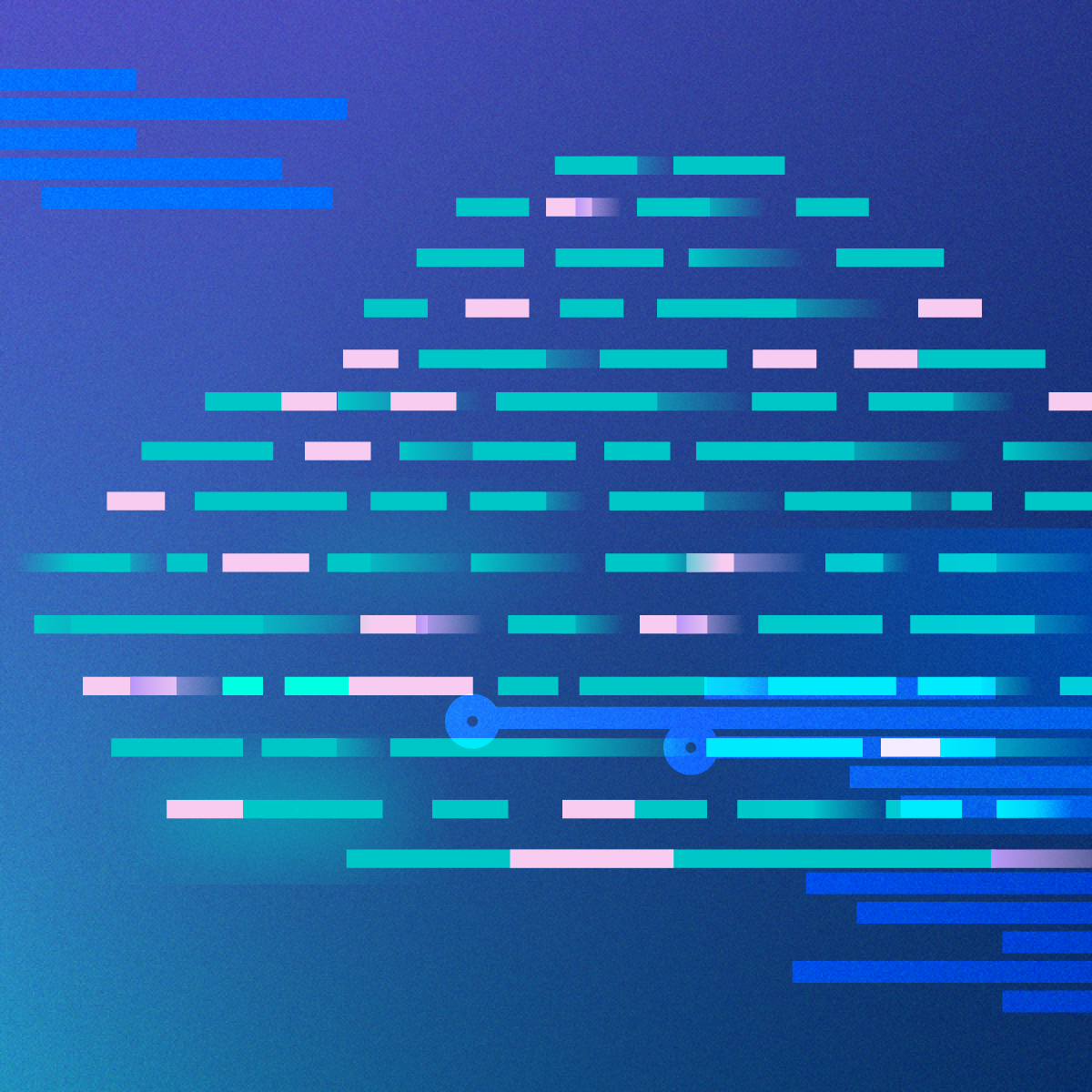 Securely protect multiple tenants. Customized to your business needs.
Accelerate self-service delivery of data management services across a multi-cloud, multi-site environment. Combined with Rubrik's cloud-based framework to multi-tenancy, easily share resources to virtualized tenants in a secure manner. Simple to manage and scale with greater flexibility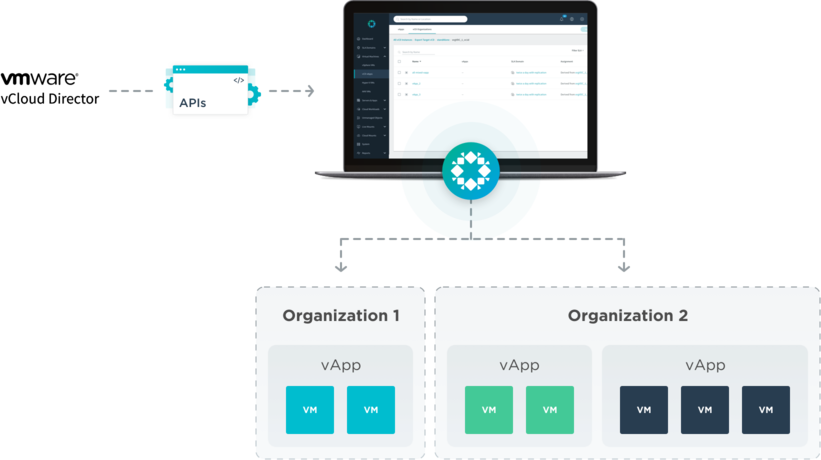 how it works
Rubrik + vCloud Director
Leverage Rubrik's custom pre-built integration with vCloud Director to operate virtual data centers (VDCs) for multiple consumers or tenants. Deliver critical data management functions with breakthrough simplicity, speed, and scale.

Automated backup
Automate protection of VDCs and vApps within Rubrik UI based on your business needs.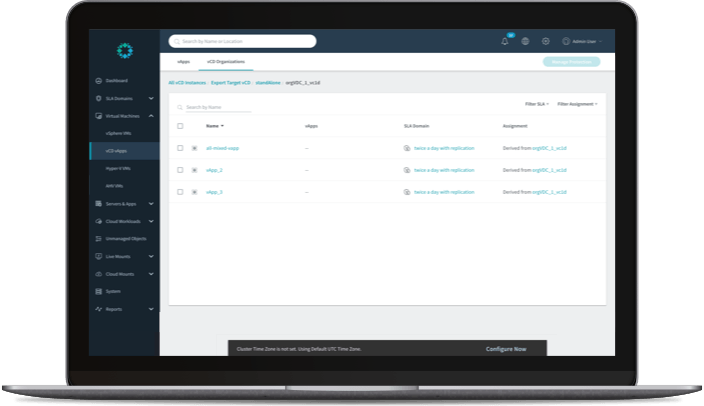 Granular recovery
Simplify orchestration of daily data management tasks in your vCD environment with self-service file-level recovery. Restore an entire vApp or a subset of VMs.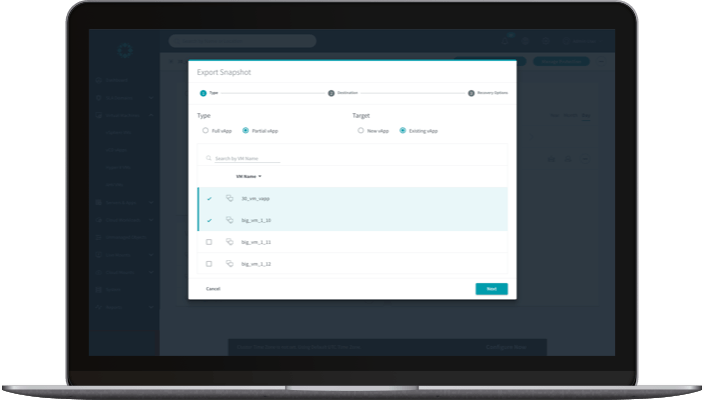 Tenant self-service
Meet and exceed your business needs through tracking your environment with tenant and/or SLA level usage metrics.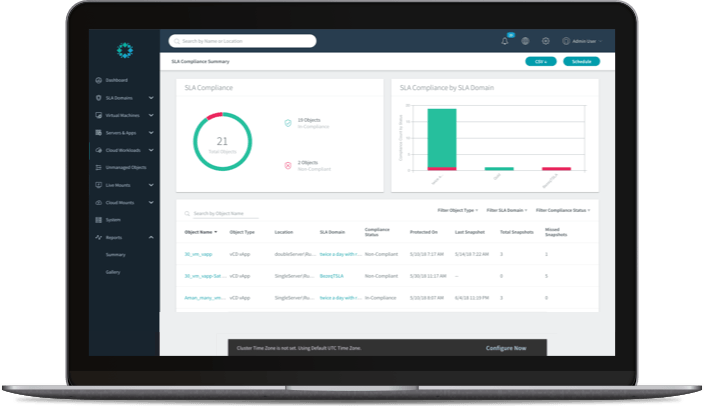 Ready to get started?
Get a personalized demo of the Rubrik Zero Trust Data Security platform.