BENEFITS
Automate Protection. Recover Faster.
Lengthy backup setup times, broken job scheduling, and uncertain recoveries become the relics of the past with Rubrik's "set it and forget it" approach.
Instant Recovery
Deliver near-zero RTOs by mounting directly onto Rubrik. No rehydration required. Instantly provision clones for test/dev, too.
No Learning Curve
Drive 80-90% management time savings with a single, easy-to-use solution across on-prem to cloud. Deploy in less than a hour. Manage via policies.
Lower TCO
Eliminate legacy multi-point solutions with a single platform. Shrink your data center footprint and achieve 30-50% in hard savings.
Features
Near-Zero RPOs with Continuous Data Protection
Minimize data loss with natively integrated continuous data protection for VMware environments. Achieve data resiliency by recovering VMs to any point in time or reverting to the latest clean copy if ransomware or corruption occurs.
eguide
The Buyer's Guide to Backup & Recovery
A comprehensive, vendor-neutral backup & recovery buyer's guide to help you think through the strengths and weaknesses of backup & recovery solutions available today.
HOW IT WORKS
Management Simplicity
Create policies in minutes by selecting backup frequency and retention. Sit back and relax as data policies are executed.
Read customer story
The UI is extremely easy to use. We can create backup, recovery, and archival SLA policies in minutes in one policy engine. Rubrik automates the rest.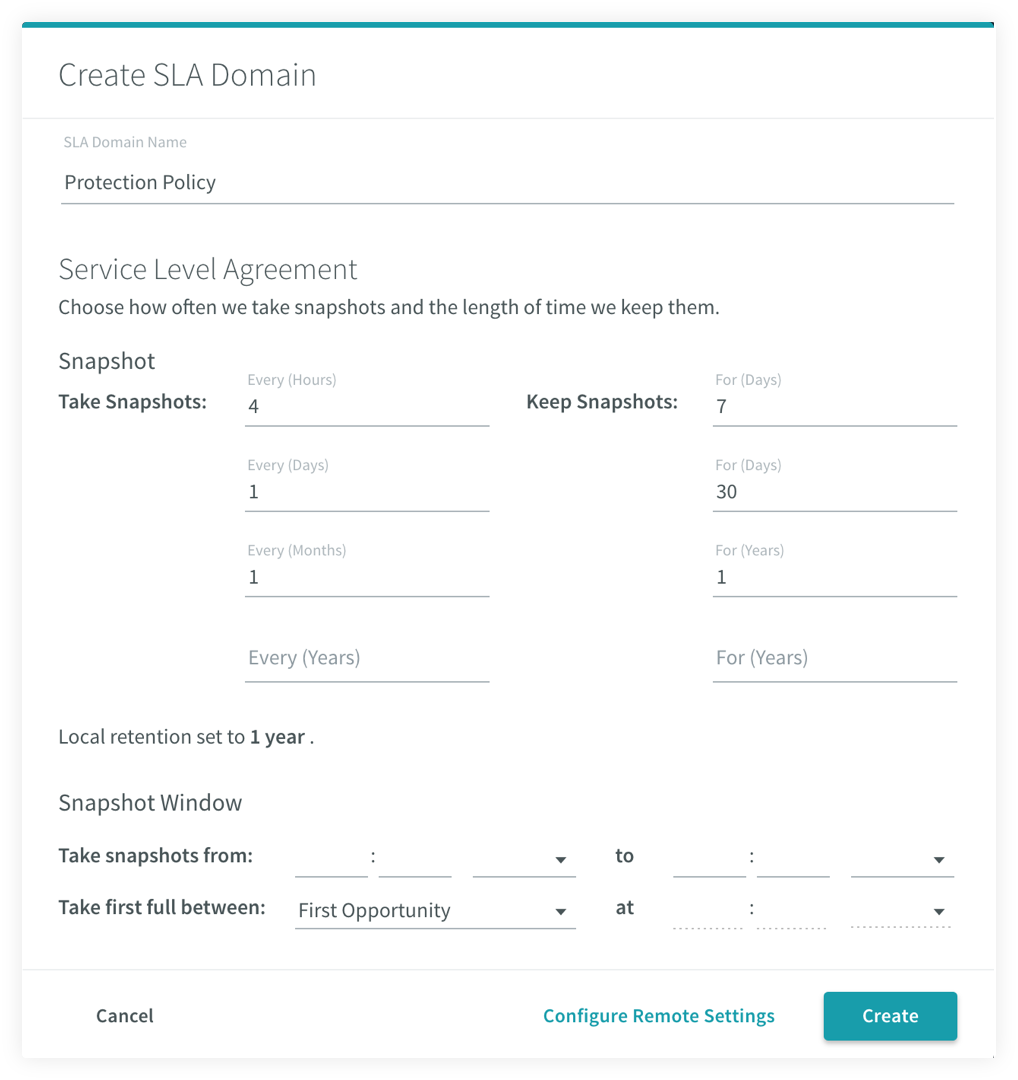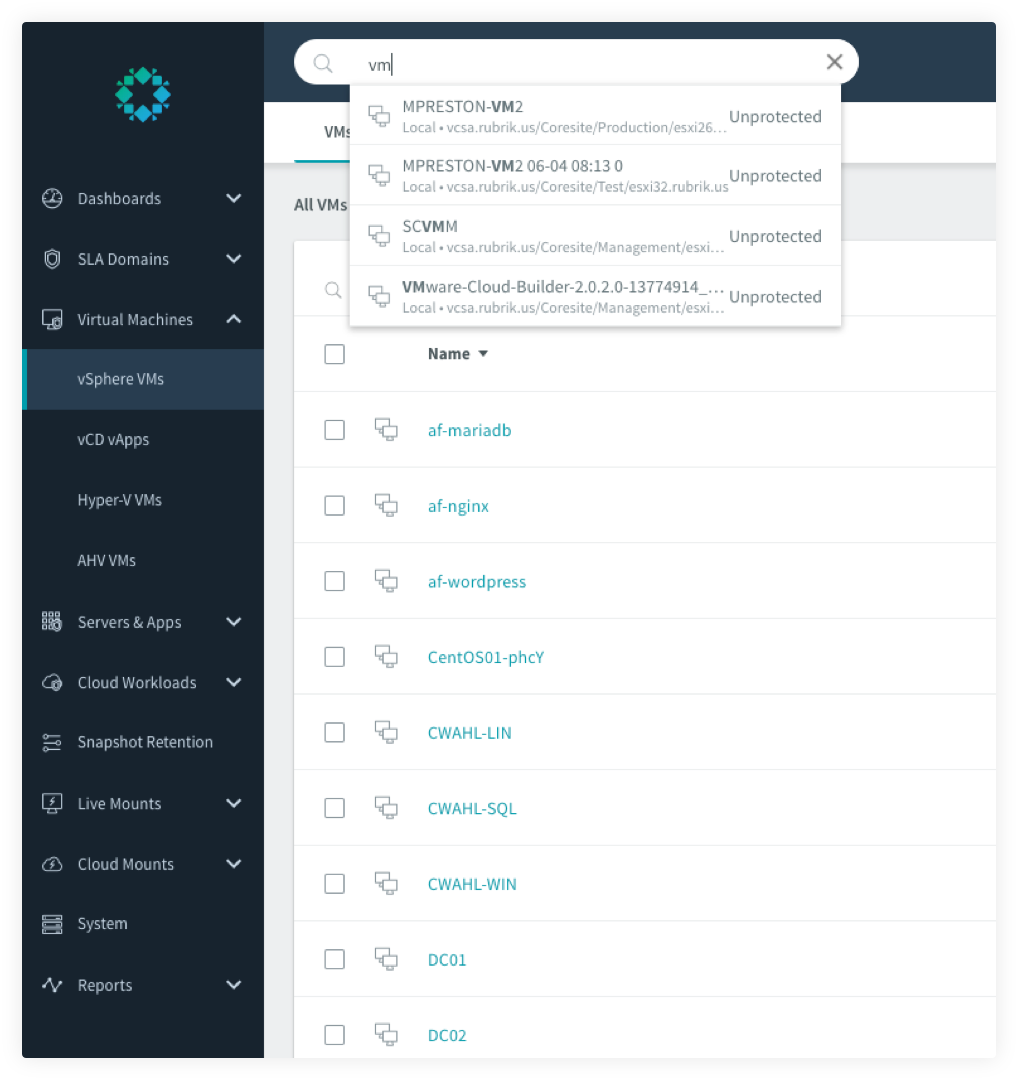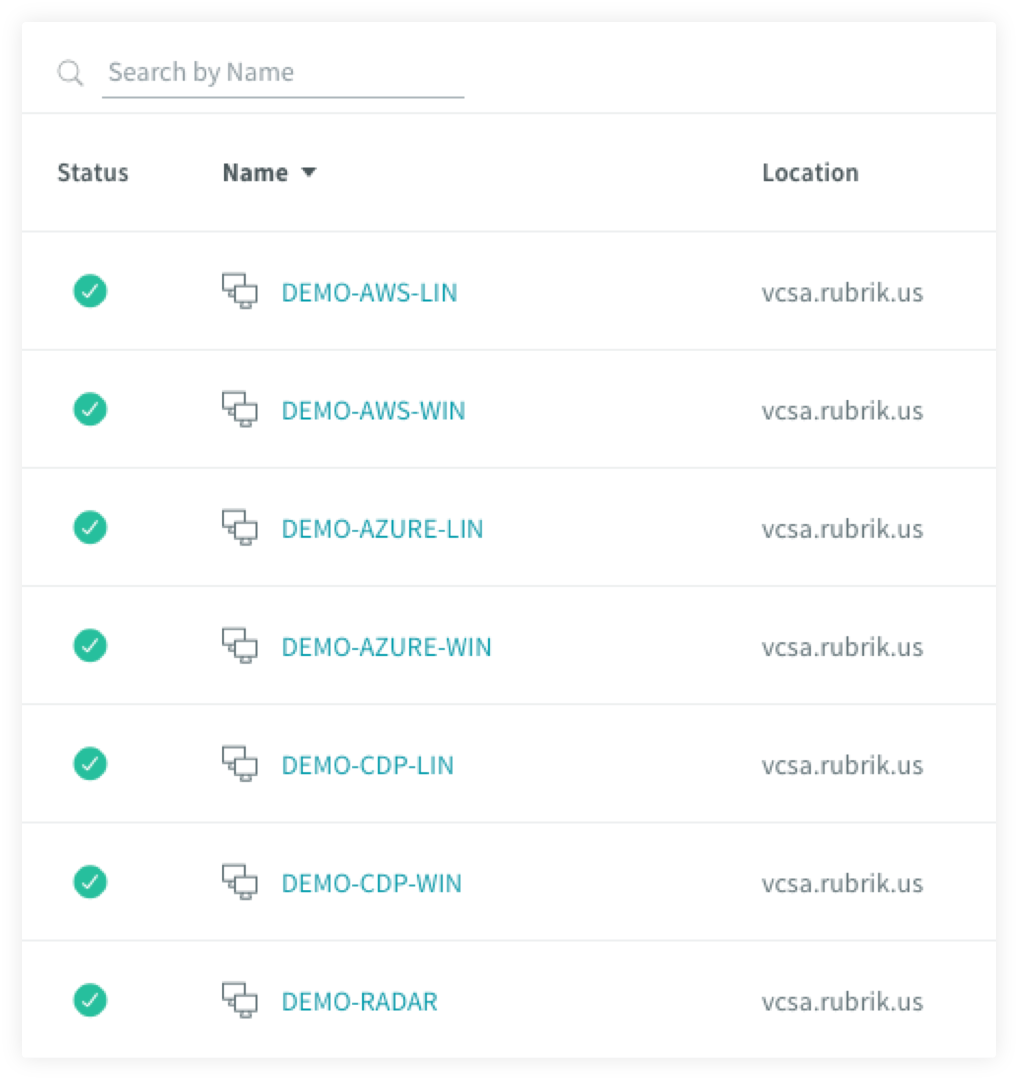 Customer Spotlight
Trusted by the World's Leading Companies
Get in touch
Contact Sales
Speak with one of our sales representatives to learn how Rubrik can help you drive more value from your data and maximize your business outcomes.
We'll connect you with the local sales team
Our reps will help set up a meeting for an overview and demo
Leverage our team to learn about specific features or solutions
Call Our Sales Team
1-844-4RUBRIK