BENEFITS
Minimize Data Loss. 
Drive Operational Efficiencies.
Cloud Agility & Savings
Gain business agility by using the cloud for cost-effective archival and test/dev. Rubrik auto-converts vSphere VMs to cloud instances in AWS and Azure.
Live Mount for Test/Dev
Provision unlimited point-in-time copies of VMs or databases in seconds. Automate test, iterate, and tear down workflows without provisioning additional storage.
Near-Zero RPOs
Avoid data loss with near-zero RPOs. One click within the SLA Domain enables a continuous stream of recovery points to minimize data loss in a failure or ransomware attack.
Create backup and retention policies in minutes. Enable CDP with a single swipe. Automatically apply SLA policies to vSphere groupings based on tags, clusters, and folders.
Read customer story
With Rubrik's automated SLA policy engine, managing our backups takes a fraction of the time compared to our previous solution. We no longer rely on consultants for daily backup administration or performing recoveries.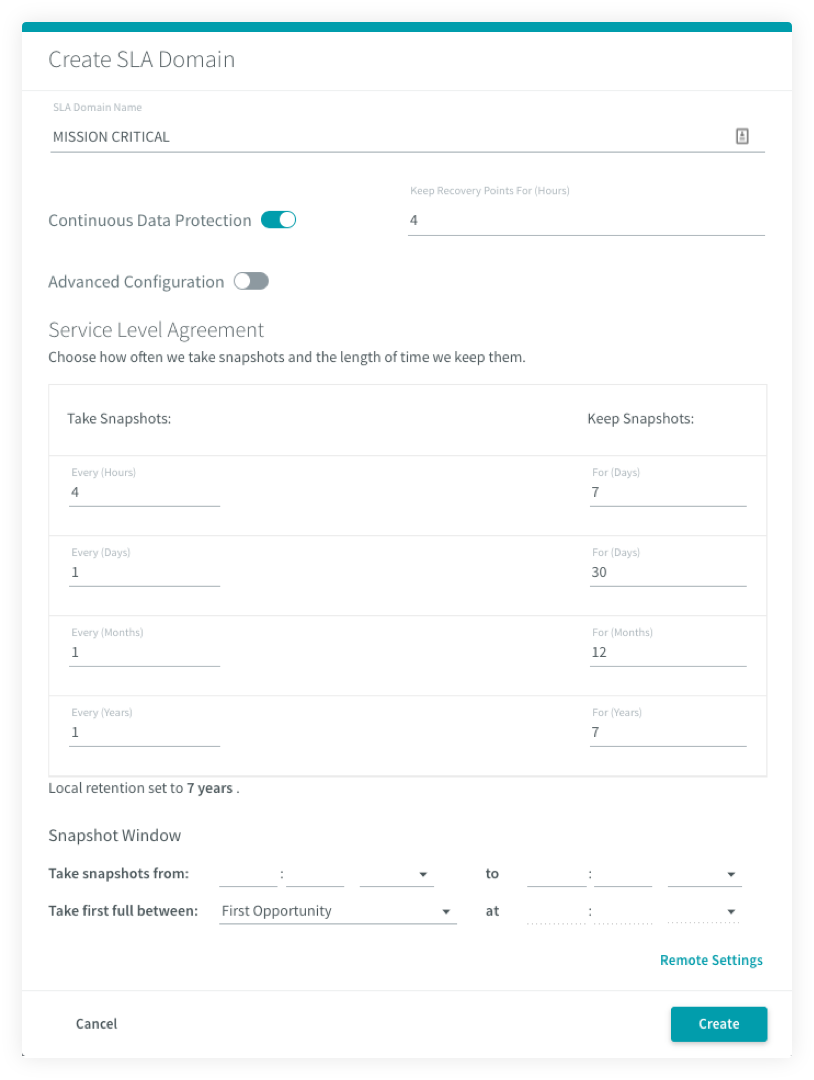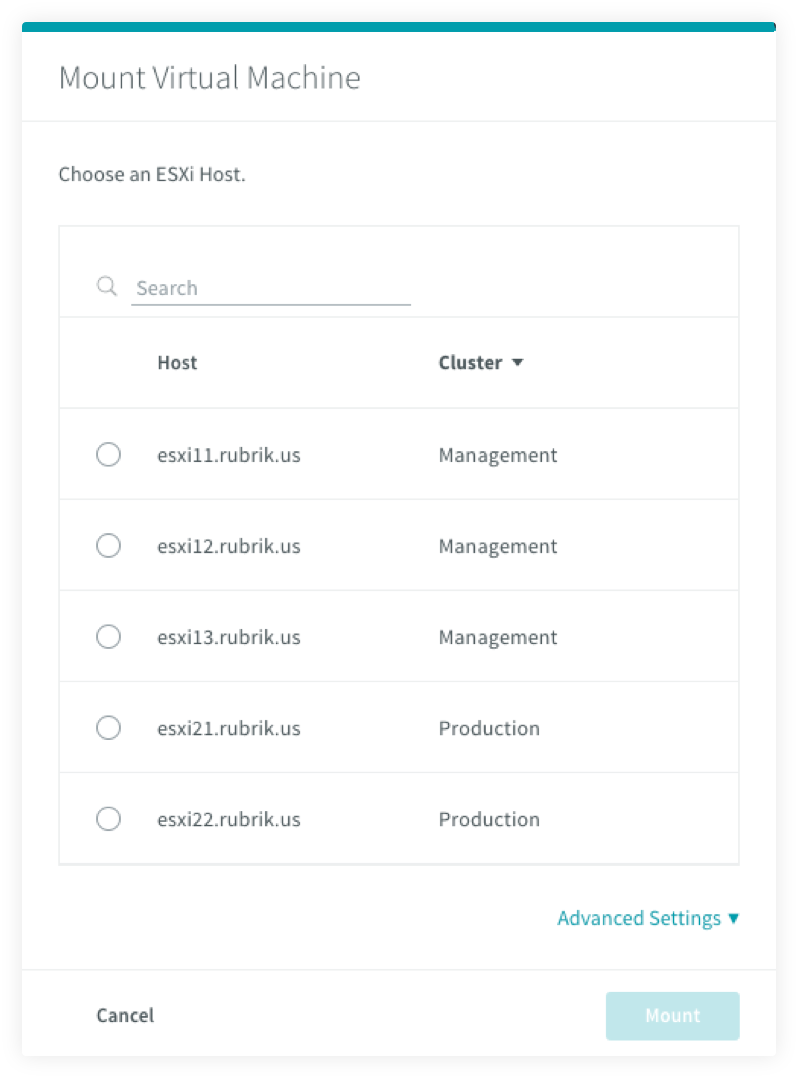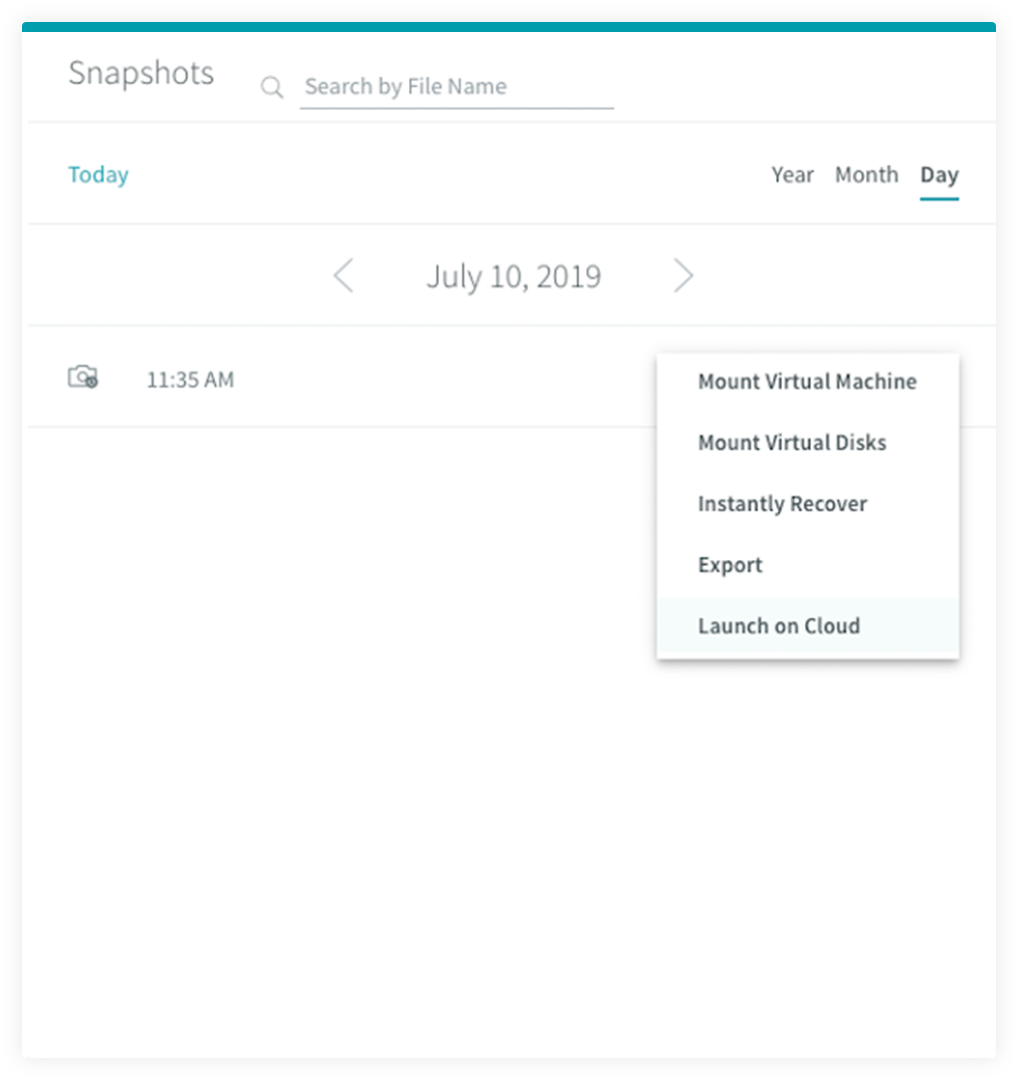 EBOOK
Clustering Deep Dive
Dive into the Trenches of vSphere Clustering Technologies. A must-read for every administrator, architect, consultant, and aspiring VCDX, Clustering Deep Dive takes you into the trenches of how to create a winning cloud infrastructure with vSphere Technologies.
Features
Near-Zero RPOs with Continuous Data Protection
Minimize data loss with natively integrated continuous data protection for VMware environments. Achieve data resiliency by recovering VMs to any point in time or reverting to the latest clean copy if ransomware or corruption occurs.
---
Automate IT Operations from Your Service Catalog of Choice

Rubrik for vRealize Automation
Deliver automated backup, instant recovery, test/dev, and compliance to the end user or help desk. By using Rubrik's integration with vRO, Omnitracs achieved 90% management time savings with API-driven simplicity for creating custom flags on servers and automated cloud workflows.

Rubrik for vCloud Director
Accelerate self-service delivery of data management services across a multi-cloud, multi-site environment. By using Rubrik's integration with vCloud Director, Clouditalia provides self-service protection for native vCloud components, such as organizations and vApps, to drive end user restores for an entire vApp or subset of VMs in minutes.
Customer Spotlight
Global Enterprises Rely on Rubrik and VMware
Get in touch
Contact Sales
Speak with one of our sales representatives to learn how Rubrik can help you drive more value from your data and maximize your business outcomes.
We'll connect you with the local sales team
Our reps will help set up a meeting for an overview and demo
Leverage our team to learn about specific features or solutions
Call Our Sales Team
1-844-4RUBRIK